International Conference on Women Leadership in Higher Education at ICESCO Headquarters Concludes Its Proceedings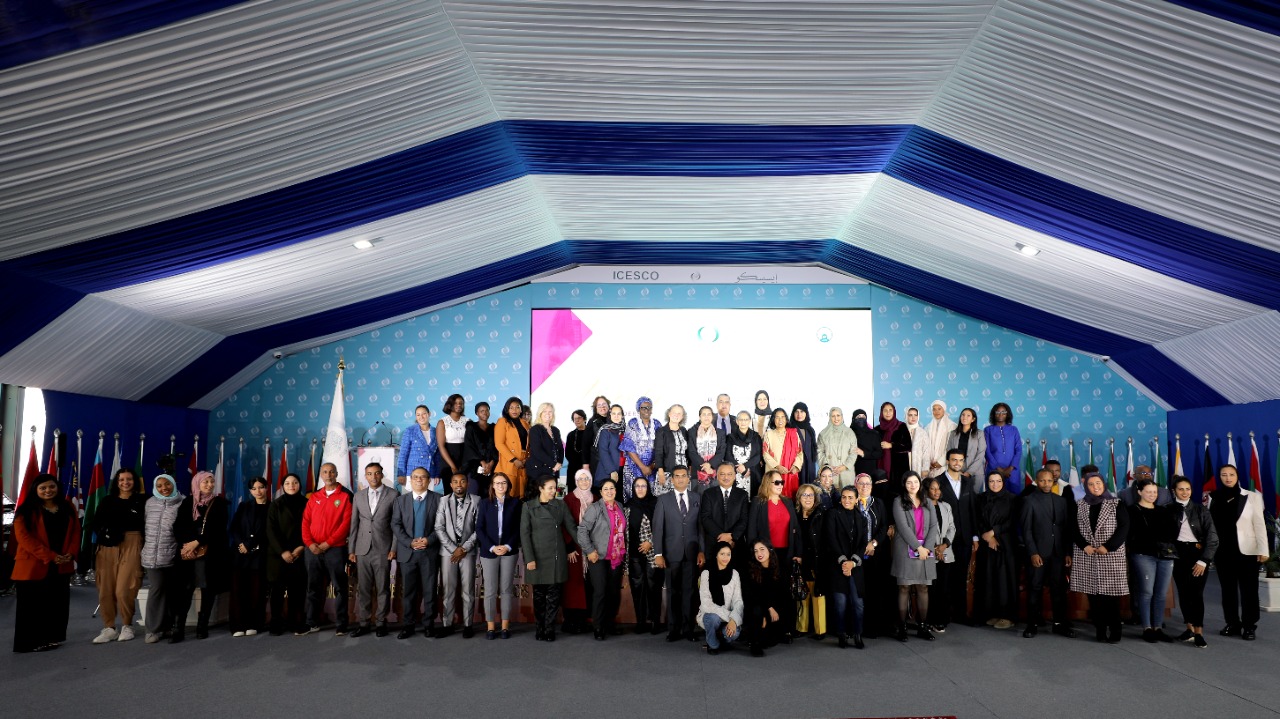 4 December 2022
After two days of rich discussions and exchange of expertise, experiences and ideas, the International Conference on "Women Leadership in Higher Education: Context, Challenges and Prospects" concludes its proceedings on Friday, December 2, 2022. The event, which saw a high-caliber presence, was held by the Islamic World Educational, Scientific and Cultural Organization (ICESCO) and its affiliated Federation of the Universities of the Islamic World (FUIW), in partnership with Princess Nourah Bint Abdulrahman University in the Kingdom of Saudi Arabia.
The second day of the Conference began with a session on "Princess Nourah Bint Abdulrahman University: A Success Story," which was attended by Dr. Salim M. AlMalik, ICESCO Director-General (DG) and featured interventions by Saudi women leaders who discussed the women empowerment ecosystem in the Kingdom and the University, the factors contributing to women's success and the importance of cooperation between academia and industry through postgraduate programmes and projects in supporting women entrepreneurship. The session also reviewed the success stories of the major Saudi women leaders who graduated from the University.
In his contribution to the session, Dr. AlMalik commended the role and success of women universities, underscoring the need to draw on the experience of Princess Nourah Bint Abdulrahman University which could successfully position itself as a leading women university and an example to be followed.
The second day also featured a session during which several women university rectors and international experts discussed the role of women in developing industrial skills, emphasizing that higher education institutions must bridge the skill gap. Another session then followed, in which various female postgraduate students from several ICESCO Member States shared their experiences and perceptions of future universities, discussed the role of students in the university of today and tomorrow and explored the prospects and challenges thereof.
In conclusion, Dr. Raheel Qamar, Head of ICESCO's Science and Technology Sector, delivered an address in which he thanked the participants for their ideas and recommendations to enhance the role of women in higher education leadership and extended his thanks to the people involved in Princess Noura bint Abdulrahman University, stressing ICESCO's pride in its cooperation with this distinguished University.