ICESCO Participates in 9th Education ODA Conference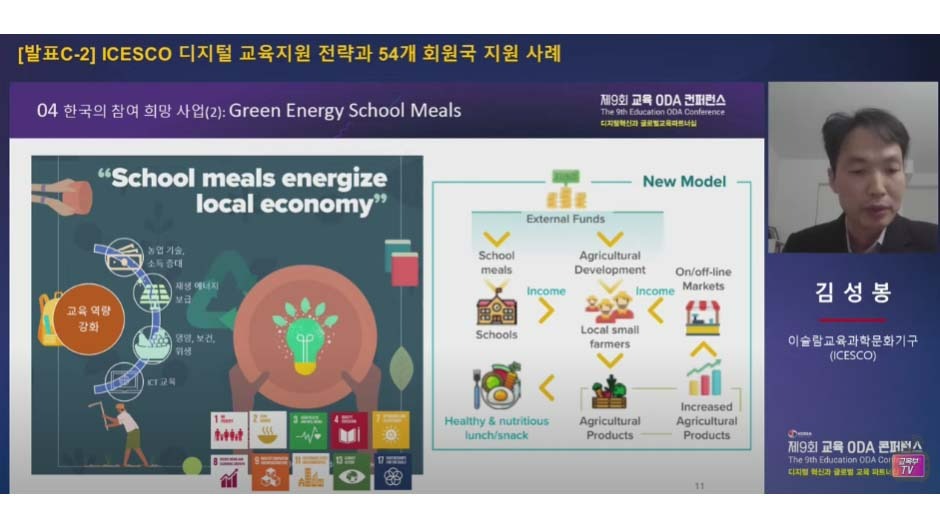 24 November 2022
The Sector of Education at the Islamic World Educational, Scientific and Cultural Organization (ICESCO) took part in the 9th Official Development Assistance Conference (ODA), which focuses on the aid provided by the Korea Government to developing countries in the field of education. The Conference was hosted by the Ministry of Education in the Republic of South Korea and is organized by the National Research Foundation of Korea, and Konyang University, in partnership with Save the Children Foundation and the Global Partnership for Education (GPE).
The Conference, which was held face-to-face and via videoconference, today, Wednesday, November 23, 2022, aims to promote digital innovation, build international partnerships and exchange expertise in the fields of education and official development assistance. The Conference was attended by the Korean Minister of Education and several representatives of academic institutions and regional and international bodies and organizations specialized in the field of education.
Dr. Kim Sungbong, Expert at the Sector of Education, represented ICESCO at the Conference, where he gave a statement highlighting ICESCO's vision, action strategy and efforts to support digital education in its Member States. He also cast light on the Organization's educational initiatives and activities, which focus on incorporating digital innovation in education, calling on participants to cooperate with ICESCO in developing educational systems in the countries most in need.