ICESCO Director-General calls for development of museums and consolidation of museum culture to enrich inter-civilizational dialogue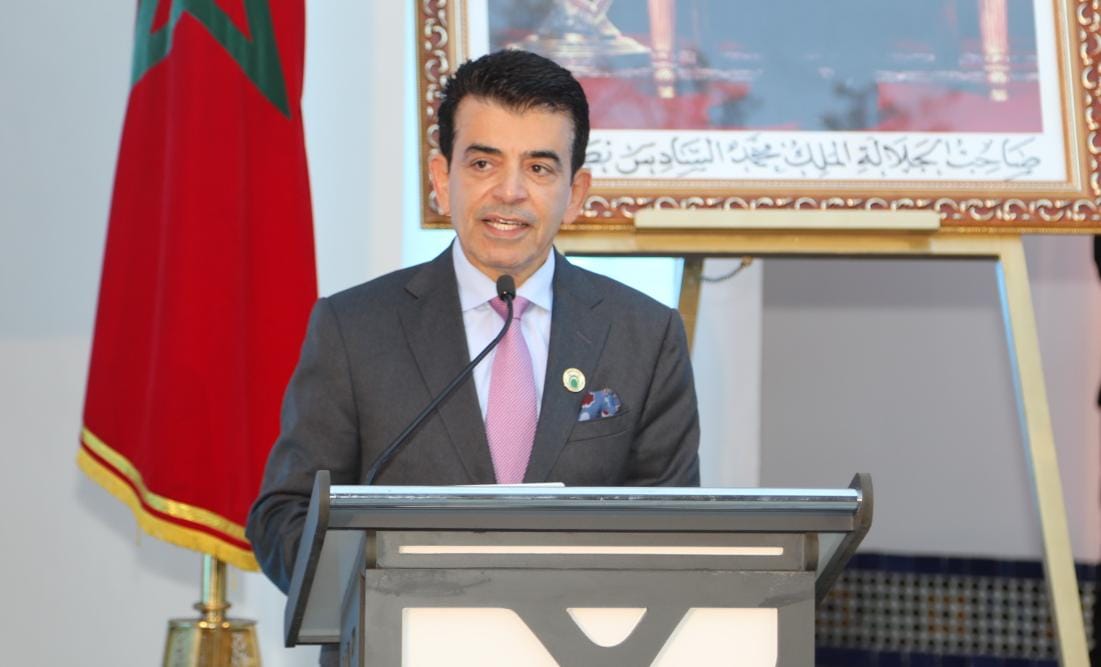 22 November 2022
Dr. Salim M. AlMalik, Director-General of the Islamic World Educational, Scientific and Cultural Organization (ICESCO), called for consolidating museum culture and keeping pace with the technological revolution to counter its negative aspects and contribute to the enrichment of the civilizational dialogue given that museums and their treasures are a product and a legacy of civilizations, adding that museums are theaters open for all types of human creativity beyond the boundaries of time and space, and civil and social centers that help in solving crises.
This statement came in an address that Dr. AlMalik delivered, on Monday (November 21, 2022), in Fez, Kingdom of Morocco, during the Forum on "Peace Museums: Spaces for Discovery, Openness to the Other and Intercultural Dialogue," which was organized before the launch of the 9th United Nations Alliance of Civilizations (UNAOC) Global Forum, in the presence of Mr. Miguel Angel Moratinos, High Representative of UNAOC, and a group of international figures and representatives of specialized institutions.
At the outset of his address, Dr. AlMalik highlighted that the museum is a reliable platform to share our civilizational experiences, an open theater for various types of human creativity, and civil and social center par excellence, bearing a cultural responsibility.
He raised four questions in his attempt to highlight the role of museums as one of the mechanisms of the Alliance of Civilizations. "The first question is related to the link between museum activity and the intellectual foundations that guarantee the sustainability of its productivity as thought, is a gleaming window for civilizational interaction. Thus, universities, research centers and cultural institutions should set common conceptual foundations of museum activity," underscored Dr. AlMalik.
Afterward, Dr. AlMalik questioned the ability of museum productivity to overcome emergencies and crises as museums were at the forefront of the cultural institutions affected by the Covid-19 pandemic, highlighting the third question related to the ability of museums to keep up with the communication revolution and artificial intelligence applications to ensure its sustainability.
In the fourth question, ICESCO Director-General addressed the problem of countering the negative effects of technology on the mission of museums, stressing the need to develop the laws, legislations and charters on electronic theft and illicit trafficking in cultural property.
The UNAOC Global Forum will be held in Fez, on November 22-23, 2022, in the presence of the ministers of culture of several countries as well as high-level officials of regional and international organizations, and eminent international figures. ICESCO's delegation, headed by its Director-General, includes the Deputy Director-General and a number of heads of sector and directors of department and center.