ICESCO Holds Training Session on Teaching Arabic to Primary School Students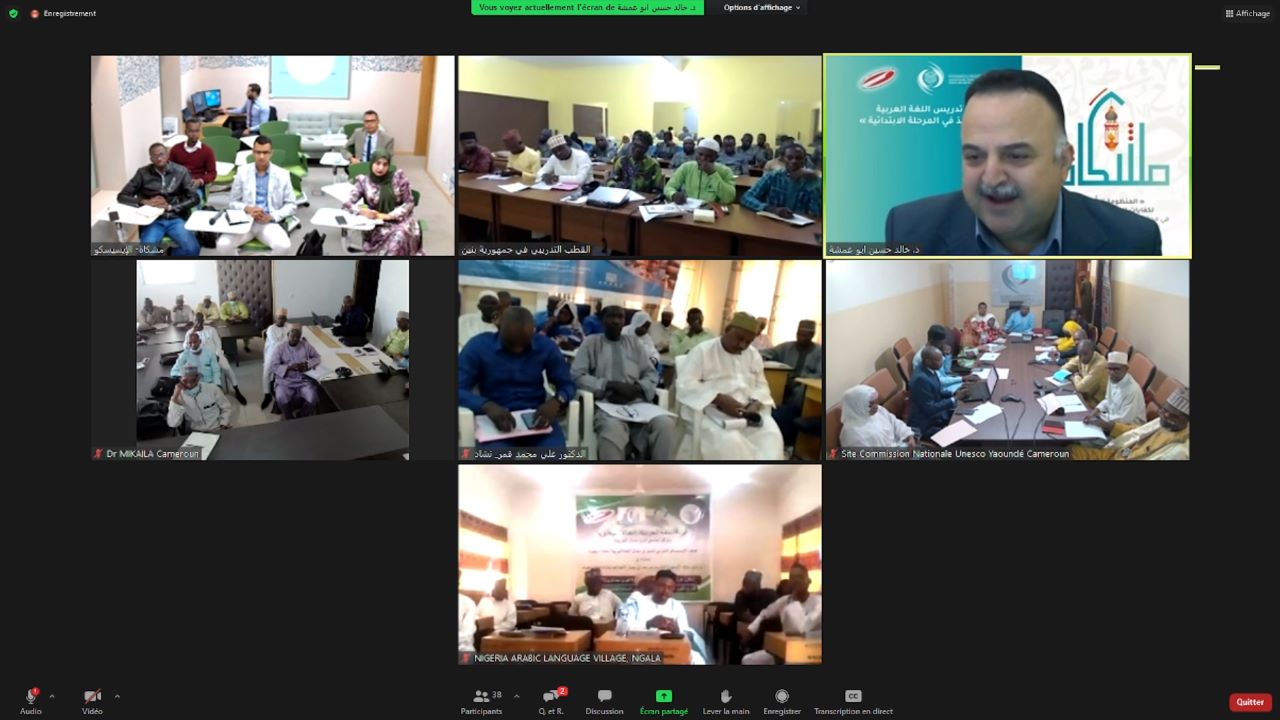 11 November 2022
The Mishkat Arabic Hall at the Islamic World Educational, Scientific and Cultural Organization (ICESCO) held the second training session of the ICESCO International Programme "Mishkat for Arabic Language" for professional development and continuous training in the Arabic language for the benefit of non-Arabic speakers, implemented by ICESCO in cooperation with the Hamdan Bin Rashid Al Maktoum Foundation for Distinguished Academic Performance.
The session, which was held on November 9-10, 2022 in person and via videoconference, under the theme: "Teaching Arabic to Primary School Students," saw the participation of 275 educational staff divided into 11 groups of Arabic language teachers in Chad, Nigeria, Benin, Guinea, Cameroon, Malaysia, Indonesia Uzbekistan, Bashkortostan, Vietnam and Morocco, as well as trainees from other countries such as Thailand, Denmark, Turkey, Kyrgyzstan, France and Burkina Faso.
During the session, Dr. Khaled Abu Amsha, Educational Training Expert, introduced the participants to the foundations and principles of teaching Arabic to children, the frameworks for practical workshops on the developmental and linguistic characteristics of children as well as ways to invest them in diversifying teaching methods and techniques. The training session also focused on active learning techniques, virtual and real language games in teaching Arabic to children and investing educational strategies in developing their four language skills.