ICESCO and Millennium Project Explore Prospects for Cooperation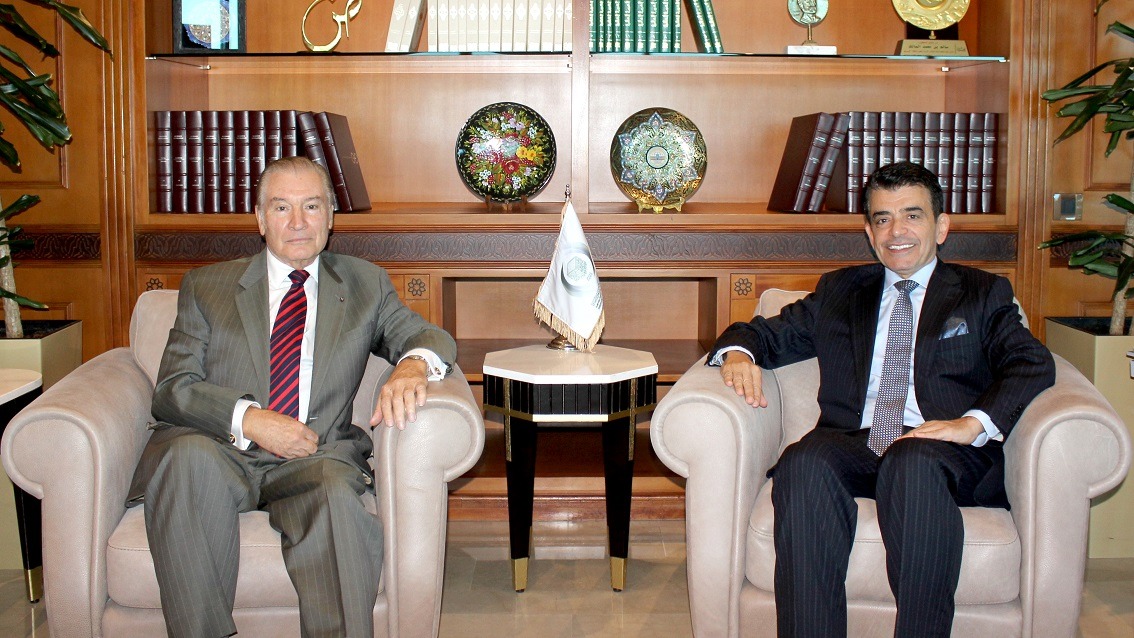 11 November 2022
Dr. Salim M. AlMalik, Director-General of the Islamic World Educational, Scientific and Cultural Organization (ICESCO), met with Mr. Jerome C. Glenn, CEO of the Millennium Project, where they discussed cooperation prospects for developing think tanks in the Islamic world.
During the meeting, held on Thursday (November 10, 2022) before the kick-off of the ICESCO Think Tank Forum "Towards a New Vision for Time," at the Organization's headquarters, in Rabat, Dr. Al-Malik reaffirmed that ICESCO strives through its foresight vision to establish the first network of intellectual centers aimed at building a safe world for future generations, pointing out that the Organization will launch its think tank "Fatima al-Fihriya," in honor of this great figure, who had a major impact on the cultural and scientific history of humanity by building the University of al-Qarawiyyin in Fez, Kingdom of Morocco.
Moreover, he reviewed the efforts of ICESCO and its Center of Strategic Foresight for consolidating the culture of foresight and addressing future challenges.
For his part, Mr. Glenn commended ICESCO's efforts and plans to advance the fields of thought and foresight in the Islamic world, stressing the need to enhance and elevate the international status of think tanks.
At the end of the meeting, the two parties agreed to cooperate for the development of think tanks in the Islamic world through the promotion of networking between experts from different countries and knowledge sharing.