ICESCO Takes Part in International Workshop on Gender Equality in Workplace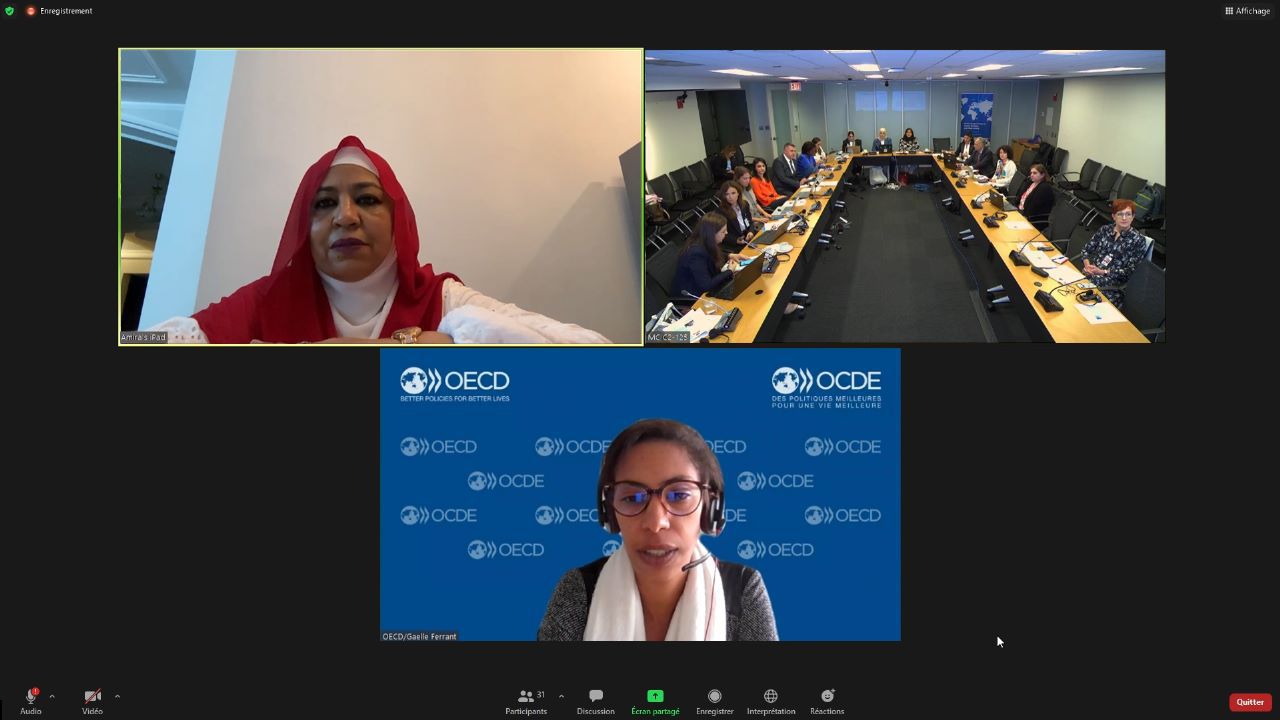 26 October 2022
The Sector of Partnerships and International Cooperation at the Islamic World Educational, Scientific and Cultural Organization (ICESCO) took part, Tuesday, October 25, 2022, at an international workshop on the best practices and lessons learned in the fields of building women's capacities and gender equality. The workshop was held by the World Bank and the Saudi Institute for Public Administration, at the World Bank's headquarters in Washington D.C., and via videoconference.
In her address at the workshop, Ms. Amira El-Fadil, Head of ICESCO's Sector of Partnerships and International Cooperation, highlighted the international and regional policies and the public sector's programs on gender equality in the workplace, stressing ICESCO's commitment to sustain work with its international partners in the field of building women's capacities through a series of training workshops.
The session discussed social gender indicators, data sources and implementation mechanisms of women capacity building activities. The workshop was attended by experts and representatives of several international and regional organizations, including the International Labor Organization (ILO), the Organization of Economic Cooperation and Development (OECD), UN Women, the European Institute for Gender Equality, the Economic Commission for Latin America and the Caribbean, in addition to participants from a number of countries including Australia, Kazakhstan and the Kingdom of Morocco.
The workshop is part of the National Saudi Observatory Program for Gender Equality in the Workplace in the Public Sector, which aims to help the Saudi Institute for Public Administration develop a set of indicators to promote and measure the progress attained vis-à-vis the achievement of gender balance. The program also aims to support decision-makers and other users of statistical data in assessing the gender gap and identifying the challenges to women's participation in the public sector as a workforce, in order to find effective solutions for more balanced workplaces.