ICESCO and the Islamic Cooperation Youth Forum explore the latest cooperation developments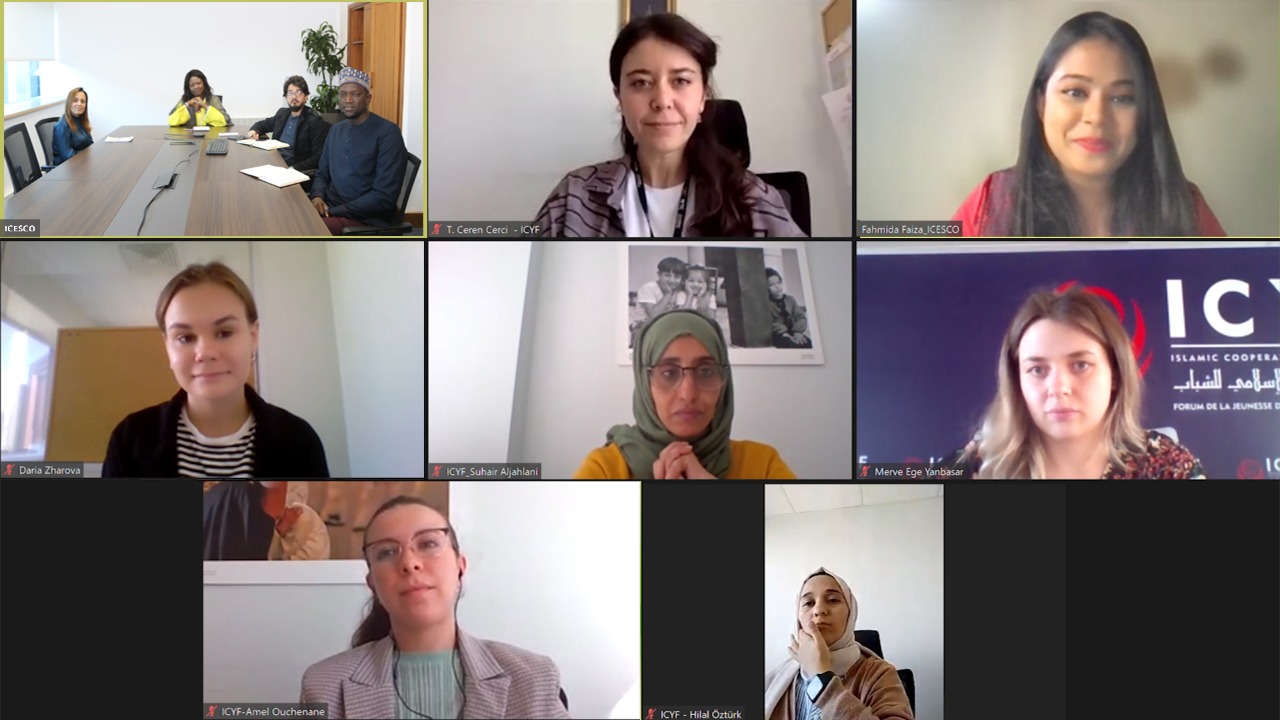 1 October 2022
The Social and Human Sciences Sector of the Islamic World Educational, Scientific and Cultural Organization (ICESCO) held a meeting with the Projects Sector of the Islamic Cooperation Youth Forum, where they discussed cooperation developments between the two parties.
Mrs. Ramata Almami Mbaye, Head of Social and Human Sciences Sector, and her team represented ICESCO in this meeting, held via videoconference, on Friday (September 30, 2022), while the Islamic Cooperation Youth Forum was represented by Ms. Togba Sirin Sersi, Director of International Projects, along with experts from the Forum.
During the meeting, the Social and Human Sciences Sector stressed the importance the Organization attaches to building the capacities of youth and women, mental health issues, peacebuilding and the development of educational systems in the Islamic world, highlighting ICESCO's major programmes and activities in these fields.
For her part, Ms. Togba Serene Searcy praised ICESCO's support for the Forum and thanked ICESCO Director-General for the video message he delivered to the 1st World Youth Summit, organized in August 2022, which was largely appreciated by the participants.
The Islamic Cooperation Youth Forum reviewed its major activities and programmes and stressed its keenness to benefit from the expertise of ICESCO in the upcoming programmes, especially on culture, youth capacity-building and social cohesion.
At the close of the meeting, the two parties agreed to continue joint action to promote the status of youth in the Islamic world.