ICESCO Financial Control Committee concludes its proceedings in Rabat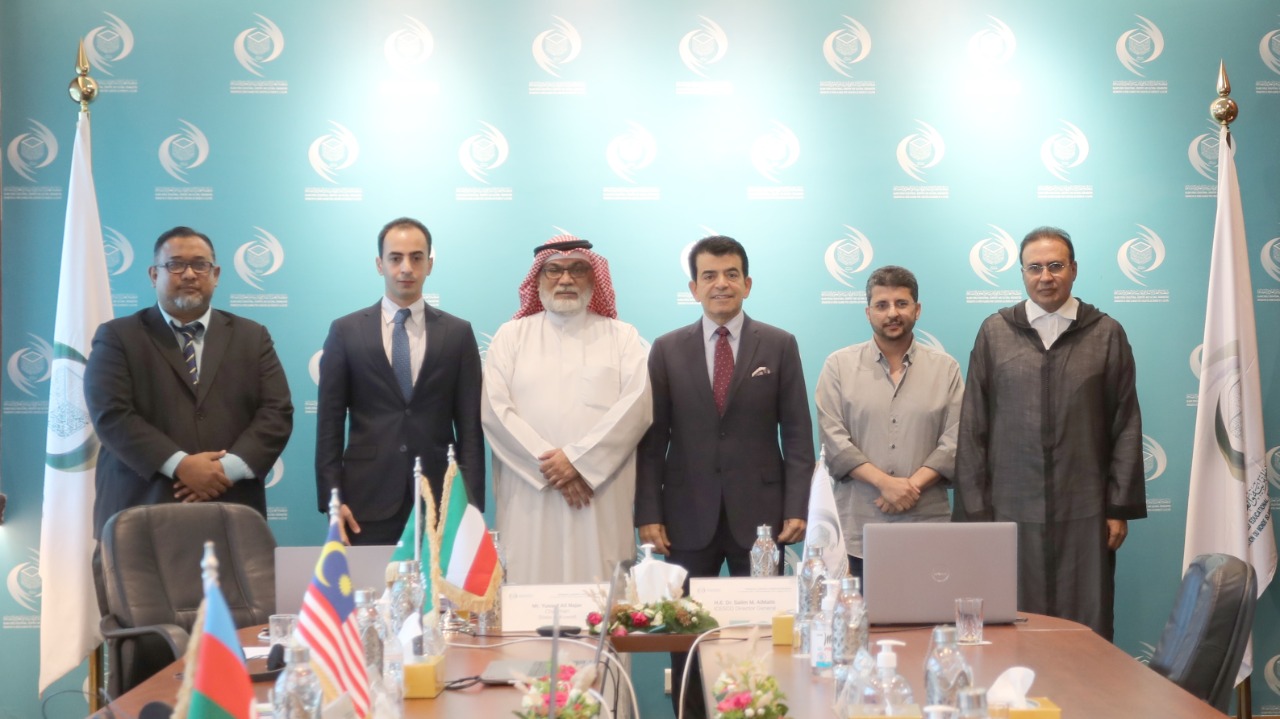 24 September 2022
The Financial Control Committee of the Islamic World Educational, Scientific and Cultural Organization (ICESCO) concluded its annual meeting, on Friday (23 September 2022), at the Organization's headquarters, in Rabat, and issued its final report for the financial year 2021.
The three-day meeting was chaired by Mr. Yussuf Ali Najar, representative of the State of Kuwait, Chairman of the Committee, the membership of which includes Mr. Abdulaziz Saad Aldabas, representative of the Kingdom of Saudi Arabia, Rapporteur, Mr. Araz Baghirli, representative of the Republic of Azerbaijan, and Mr. Mohammad Khanafei Bin Mohammad Jamil, representative of Malaysia, as well as Mr. Hadji Habib Kébé, representative of the Republic of Senegal, who participated via videoconference.
Dr. Salim M. AlMalik, ICESCO Director-General, commended the efforts of the Financial Control Committee throughout the past years and the technical advice and strategic vision it provided to ICESCO to develop its financial governance and modernize its administrative systems and management and accounting procedures.
During a meeting with the Financial Control Committee, which saw the presence of Dr. Abdelilah Benarafa, Deputy Director-General of ICESCO, and several heads of sector and directors of department of ICESCO, Dr. AlMalik stressed that ICESCO General Directorate adopts transparency and credibility in its work, indicating that it welcomes the recommendations and proposals of the Committee, as well as the decisions and resolutions of the previous sessions the Executive Council and the General Conference respectively to develop its working mechanisms.
For his part, the Chairman of the ICESCO Finance Control Committee praised the clear development within the Organization, and thanked ICESCO Director-General and officials, explaining that the Committee examined all the documents placed on the agenda and stated its recommendations in the final report.
The Committee's meeting examined the follow-up on the implementation of its recommendations for the past year, the financial report of the General Directorate of ICESCO, the closing accounts for the financial year 2021, and the audit company's report for 2021, and reviewed the Governance Guide of ICESCO and other items related to the financial and administrative affairs of the Organization.