During UN Transforming Education Summit in New York: ICESCO Calls on Global Community to Implement Reforming Policies to Usher in New Education Era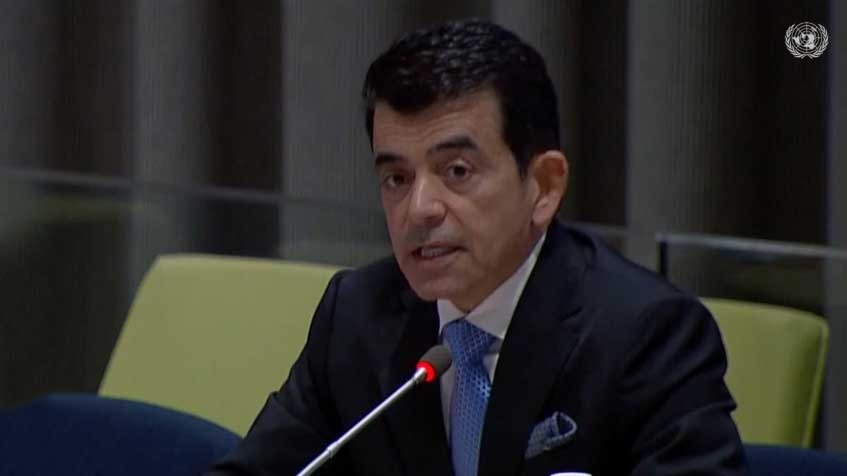 20 September 2022
Dr. Salim M. AlMalik, Director-General (DG of the Islamic World Educational, Scientific and Cultural Organization (ICESCO), called on the global community to implement several reform policies to usher in a new era of education that meets the world's needs for inclusive and equitable quality education. He stressed that countries need to raise the share of education in their general budgets, set up a world fund for supporting education during disasters and in conflict zones, and urge global corporates specializing in the field of education to provide technical and technological support to educational sectors in developing countries. He also called on educational organizations to cooperate in conducting studies on the latest educational development and set up a plan for the ensuing needs.
Dr. AlMalik made this statement Monday, September 19, 2022, at the Transforming Education Summit Leaders Day, held by the United Nations at its headquarters in New York, concurrently with the organization of the 77th General Assembly. This major educational event aims to pool efforts, align ambitions and promote solidarity to find solutions to compensate for the hits that struck the education sector due to the COVID-19 pandemic and reimagine its future. The Summit saw high-caliber participation including heads of states and governments, ministers, leaders, international organizations and world-renowned experts in the field of education.
At the outset, Dr. AlMalik commended the organization of the Transforming Education Summit, which represents the start of a new era in education. He also highlighted the key roles of education in supporting the development and building world peace and security, noting that SDG4 stresses the importance of ensuring inclusive and equitable quality lifelong education. He added that education was one of the fields most impacted by the pandemic repercussions, as its system has become a standard for measuring our success or failure in preventing disasters and overcoming crises.
Moreover, Dr. AlMalik stated that ICESCO places education at the forefront of its priorities, guided by its new and forward-looking vision which focuses on women, children and young people and capitalizes on modern technology to build the youth's capacities to keep up with the sciences and jobs of tomorrow. He reaffirmed that the educational process goes beyond memorization to reach competencies, talents, intelligence and creativity.
In this regard, the Director-General announced that, in its capacity as an international organization with a civilizational outreach, ICESCO reaffirms its support for sustainable educational development goals, led by the UN, adding that ICESCO is aware of the dire situation of girls' education and intends to set up digital labs for girls, along with a digital library for children's education.
Likewise, the Director-General stated that the educational challenges caused by the pandemic necessitate smart and unconventional solutions that make use of modern educational methods, focus on the role of the teacher and highlight the importance of family in the educational process.