Review of prospects for tripartite cooperation in social protection between ICESCO, Morocco and the World Bank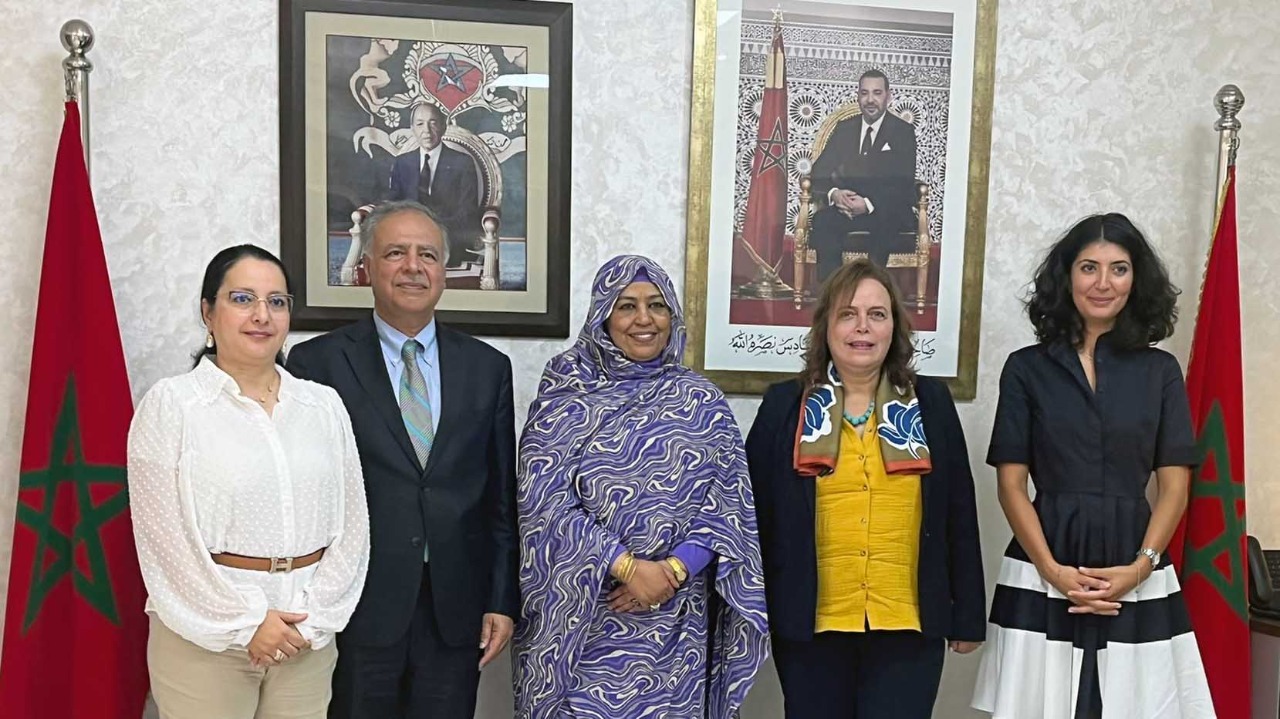 17 September 2022
The Partnerships and International Cooperation Sector of the Islamic World Educational, Scientific and Cultural Organization (ICESCO) held a meeting with the Moroccan Ministry of Solidarity, Social Integration and the Family and the World Bank Group to examine the prospects of tripartite cooperation between ICESCO, Morocco and the Group in the implementation of programmes and projects in the field of social protection, modern technologies and capacity building for women and youth.
The meeting, held on Thursday, September 15, 2022, at the Ministry's headquarters in Rabat, was attended by Mrs. Aawatif Hayar, Moroccan Minister of Solidarity, Social Integration and Family, Mrs. Amira El Fadel, Head of ICESCO's Partnerships and International Cooperation Sector, and Mrs. Rim Jirari, Head of the Organizations and Bodies Section at the same Sector. The World Bank was represented by Mr. Walid Malik, Senior Public Sector Specialist, and Ms. Clara Maghani, Public Sector Specialist for Global Governance Practices.
At the meeting, Ms. Hayar reviewed the strategy of the new "Jisr" concept, an innovative green social renewal mechanism to create a new generation of social services for families and individuals in difficult circumstances. This strategy is a pilot experience to bring services closer to citizens and improve their quality through the rehabilitation of social centers.
For her part, Mrs. Amira El Fadil presented the new vision and strategic orientations of ICESCO, stressing the openness of the Organization to cooperation with civil society institutions and donors, to support the efforts of Member States in promoting social protection, health, education and other fields. Likewise, Mr. Walid Malik praised ICESCO's programs and the efforts of the Kingdom of Morocco and presented concrete proposals to help establish a tripartite partnership.
At the end of the meeting, it was agreed to involve all relevant sectors in the implementation of the agreed programs and proposals, especially those related to social justice.