ICESCO and World Bank Group Discuss Cooperation Prospects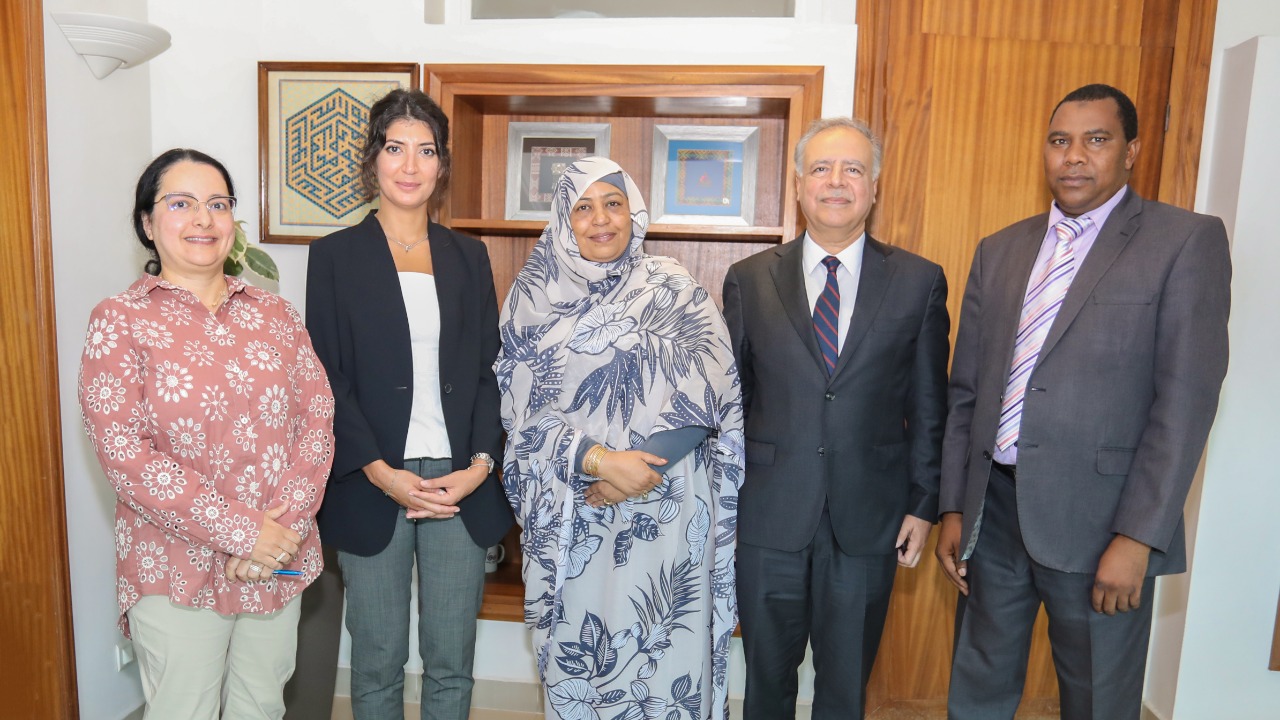 14 September 2022
The Partnerships and International Cooperation Sector of the Islamic World Educational, Scientific and Cultural Organization (ICESCO) held a meeting with the World Bank Group to discuss cooperation between the two institutions in the implementation of a number of programmes and projects, particularly in the fields of health, social sciences, new technology, and the enhancement of the skills of women and youth.
ICESCO was represented at this meeting, which took place on Monday 12 September 2022 at ICESCO's headquarters in Rabat, by Mrs. Amira El Fadel, Head of the Partnerships and International Cooperation Sector, and her working team. The World Bank Group was represented at the meeting by Mr. Walid Malek, Senior Public Sector Specialist, and Ms. Clara Mughni, Public Sector Specialist for Global Governance Practices.
During the meeting, Ms. El Fadel reviewed ICESCO's new vision and strategic Orientations, which prioritize women and youth, as well as the Organization's efforts in health, education, new technologies, etc.
For his part, Mr. Malek praised ICESCO's programmes and welcomed the openness of the Organization, particularly through its new Charter, which allows non-member states to join ICESCO as observers.