ICESCO Participates in 1st Regional Conference on Cultural Property Protection in Jordan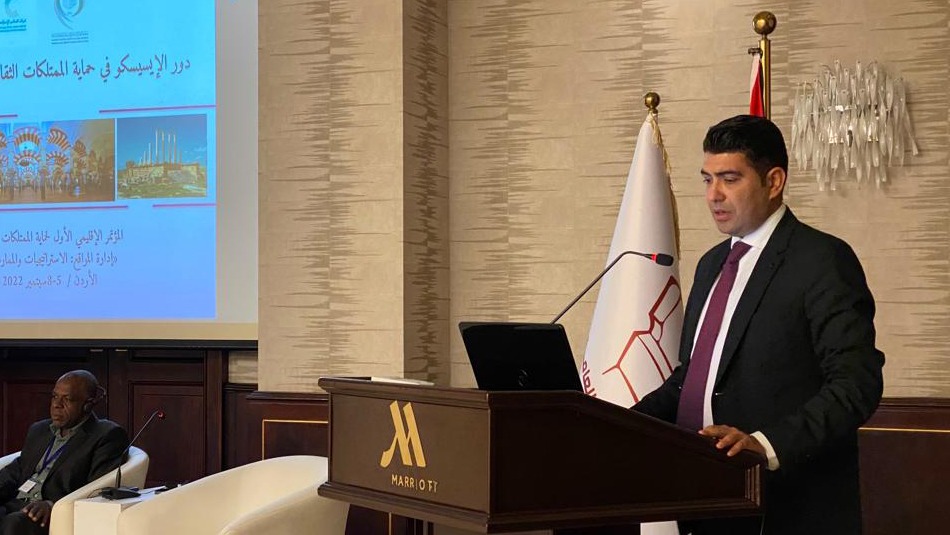 9 September 2022
The Culture and Communication Sector of the Islamic World Educational, Scientific and Cultural Organization (ICESCO) participated in the first regional Conference on Cultural Property Protection, which was held by the Jordanian Department of Antiquities and the American Research Center in Egypt, under the theme: "Site Management: Strategies and Practices," under the patronage of HRH Princess Dana Firas, President of the Petra National Trust and President of the International Council on Monuments and Sites (ICOMOS-Jordan).
The conference, which concluded its activities on Thursday, September 8, 2022, explored several issues related to cultural property protection, regional approaches to managing archaeological sites, and their ability to cope with crises, as well as expanding professional networks and regional cooperation to address the challenges facing cultural property.
Mr. Hmeidi Al-Fayez, Minister of Tourism and Antiquities of the Hashemite Kingdom of Jordan, and several representatives of governments, NGOs, academics and officials from the Arab region attend the Conference opening session. Mr. Bilal Chebbi, an Expert in the Culture and Communication Sector, represented ICESCO at the Conference and delivered an address on the role of the Organization and ICESCO's Heritage Center in the Islamic World in cultural property protection.
The conference closed its activities by issuing several recommendations, which lay down the common principles and strategies, as well as successful practices to meet the needs and address the challenges mainly in the areas of digital documentation, site management and sustaining successful strategies.