ICESCO and Egypt's Ministry of Tourism and Antiquities Agree to Cooperate in Field of Heritage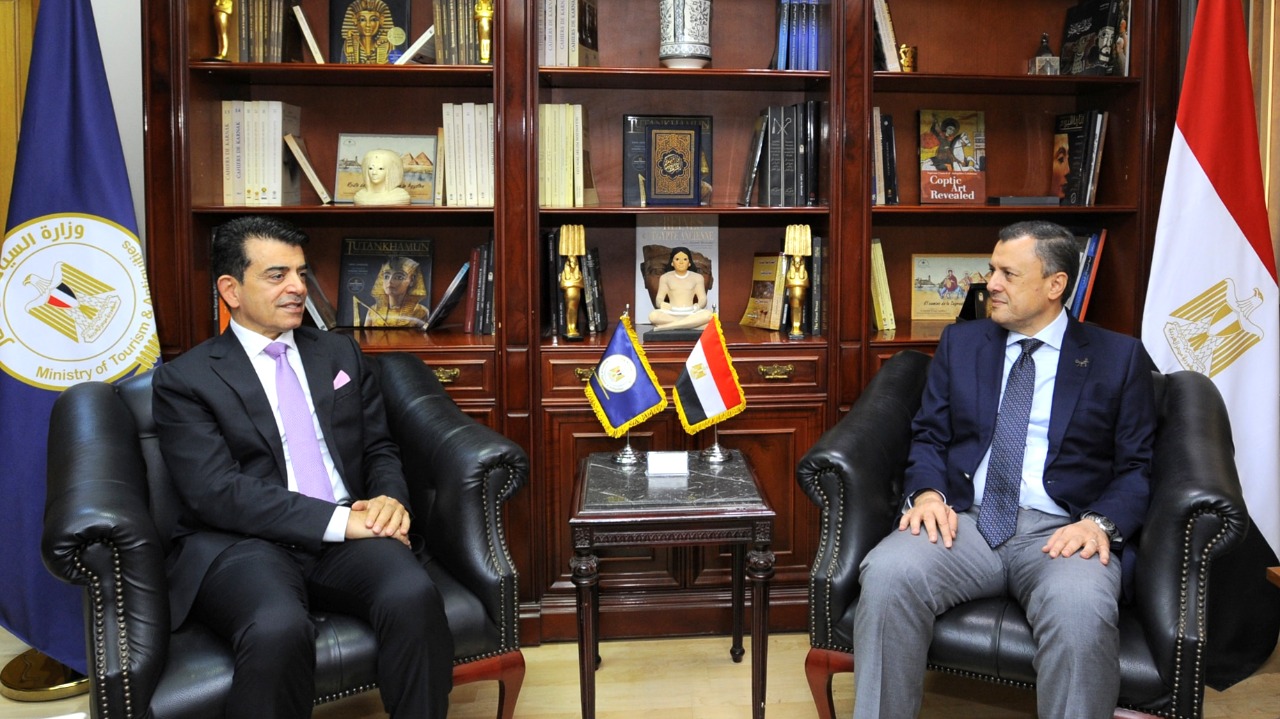 2 September 2022
Dr. Salim M AlMalik, Director-General (DG) of the Islamic World Educational, Scientific and Cultural Organization (ICESCO), met with Mr. Ahmed Issa, Minister of Tourism and Antiquities of the Arab Republic of Egypt, to explore the latest developments in joint cooperation between ICESCO and Egypt in the field of heritage.
Dr. AlMalik began the meeting, which was held on Thursday, September 1, 2022, at the headquarters of the Ministry of Tourism and Antiquities in Cairo, by congratulating Mr. Issa on his appointment as Minister of Tourism and Antiquities in the Arab Republic of Egypt, wishing him success in his new mission.
ICESCO DG reviewed the components of the Organization's vision and strategic orientation in relation to heritage, and ICESCO's efforts in the field of valorizing and safeguarding heritage, through the establishment of the Islamic World Heritage Center and the Islamic World Heritage Fund.
For his part, the Egyptian minister commended ICESCO's roles in preserving heritage and fostering culture, stressing the ministry's eagerness to strengthen and develop cooperation with the Organization, as a strategic partner.
The two parties examined the latest developments in preparation for holding the international conference on countering the illicit trafficking in cultural property and its restitution, which is scheduled to be held in the Arab Republic of Egypt, where the Minister expressed his keenness to cooperate closely with ICESCO to ensure the participation of the largest number of countries affected by this phenomenon around the world.
The meeting, which was attended by several leaders of the Ministry of Tourism and Antiquities in the Arab Republic of Egypt, touched upon ICESCO's financing of an initiative aimed at promoting the transformation toward green and renewable energies in some Egyptian historical sites. The two parties agreed to inscribe more Egyptian historical sites and cultural elements on ICESCO heritage lists of the Islamic world.
At the close of the meeting, ICESCO DG presented a shield bearing the ICESCO logo to the Minister, who presented a souvenir, in return, to ICESCO DG.