ICESCO Director-General Meets with Grand Imam of Al-Azhar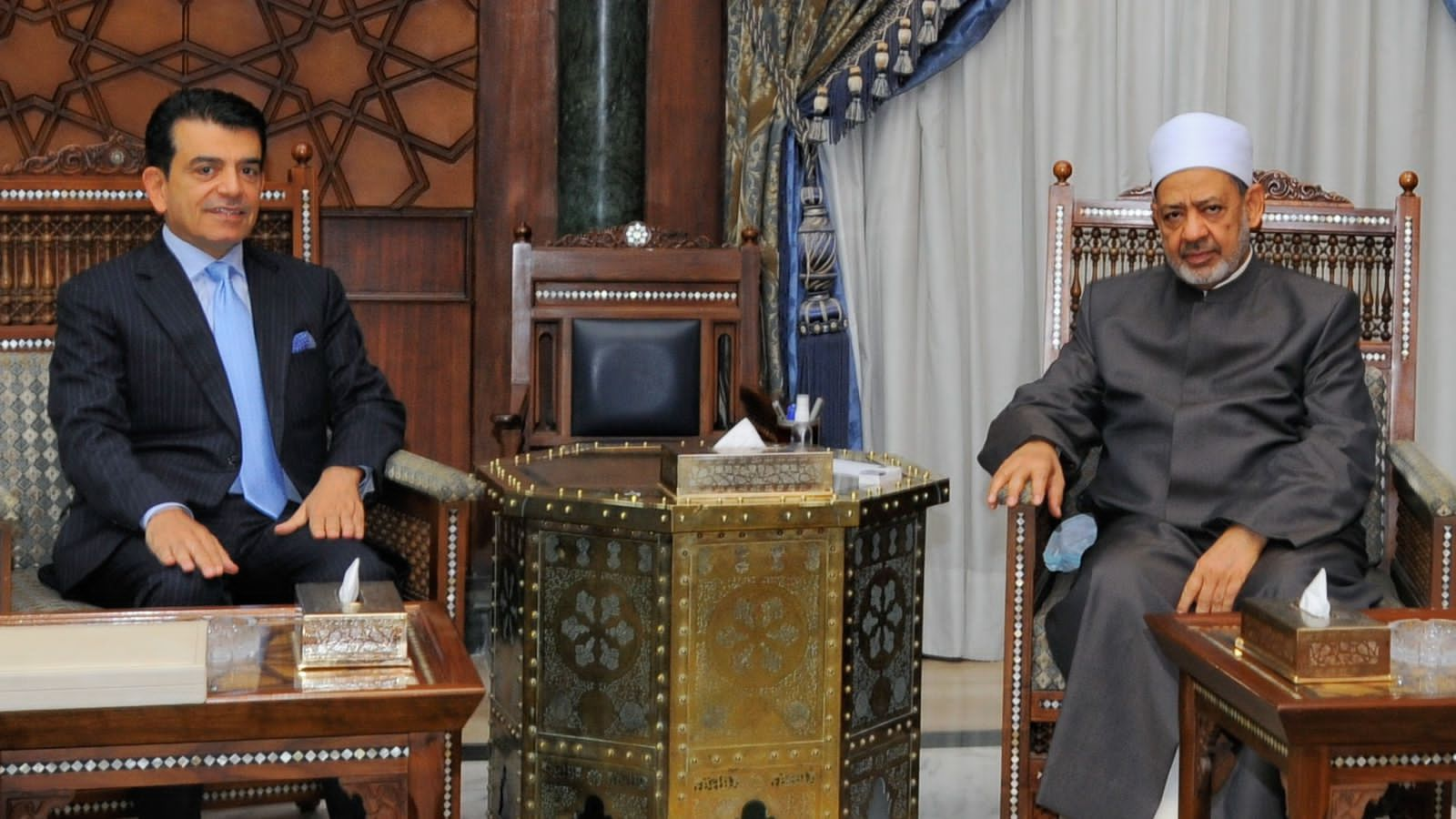 31 August 2022
Dr. Salim M. AlMalik, Director-General (DG) of the Islamic World Educational, Scientific and Cultural Organization (ICESCO), met with His Eminence Dr. Ahmed At-Tayeb, Grand Imam of al-Azhar al-Sharif, and together they explored the prospects of cooperation between ICESCO and Al-Azhar in areas of common interest.
During the meeting, held on Wednesday, August 31, 2022, at the headquarters of Mashiakhet Al Azhar in Cairo, the two parties reaffirmed their keenness to build a fruitful partnership between the two institutions and sign a cooperation agreement on the implementation of joint programs and projects, especially with regard to promoting the international presence of the Arabic language and preserving and publicizing the Islamic identity culture and civilization to address its growing challenges.
The two parties also discussed the major challenges facing the youth in the Islamic world and the need to join efforts to support them and build their capacities to keep up with the jobs of the future.
Moreover, the two officials discussed cooperation between ICESCO and Al-Azhar to provide several scholarships for the students of the Islamic world to study at Al-Azhar, especially in scientific specialties. Likewise, the two parties reviewed prospects of cooperation in enriching the Arabic online digital content, as part of the Attaa Digital Initiative, launched in partnership between the Organization and the Ministry of Communications and Information Technology in the Kingdom of Saudi Arabia.
At the close of the meeting, the Director-General invited the Grand Imam to visit the Headquarters of ICESCO and give a lecture during his first visit to the Kingdom of Morocco. His Eminence Dr. At-Tayyib thanked the Director-General for the invitation and promised to visit in the future.
Dr. AlMalik then presented the Grand Imam with an ICESCO Shield, while Dr. At-Tayyib presented Dr. AlMalik with a copy of Mukhtarat min Dhakirat Al-Azhar Al-Sharif.