ICESCO delegation meets with German Federal Foreign Office Officials in Berlin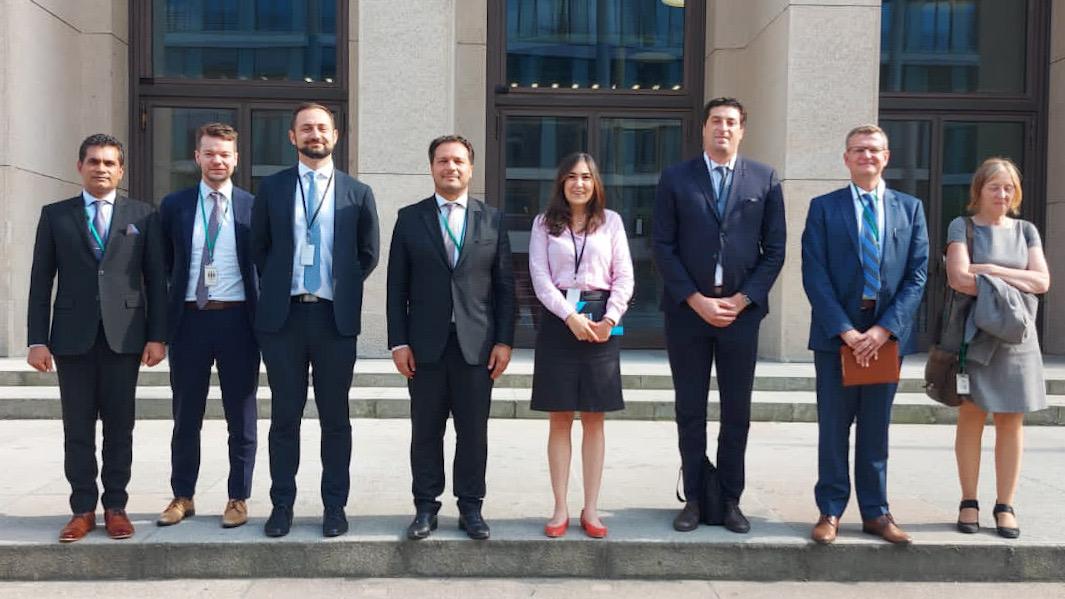 31 July 2022
A delegation from the Islamic World Educational, Scientific and Cultural Organization (ICESCO) held a meeting on Friday, July 29, 2022, with several officials from the German Federal Foreign Office at its headquarters in Berlin.
The meeting brought together Mr. Paul Voronen, Official in Charge of Relations between the European Union, Maghreb, Middle and Near East, Ms. Sina Stoffer, Desk Officer in Charge of International Cultural Cooperation for the Maghreb, Middle and Near East, and representatives of Konrad Adenauer Stiftung. ICESCO's delegation consisted of Dr. Kais Hammami, Head of the Center for Strategic Foresight, Mr. Mohamed Hedi Shili, Head of the Department of Legal Affairs and International Standards, and Dr. Mohammad Sharif, Advisor at the Sector of Science and Technology.
The ICESCO delegation highlighted ICESCO's vision and strategic orientations, in addition to the major programs and projects the Organization implements for the benefit of its Member States in the fields of education, science, culture and human rights. The delegation also discussed ICESCO's efforts to fight against violent extremism, anchor the values of peace and civilizational dialogue, spread the culture of strategic foresight and support vulnerable groups.
Moreover, the ICESCO delegation highlighted the open-door policy the Organization has adopted three years ago, along with its new Charter that enables non-Member States to join ICESCO as Observer States.
For their part, the representatives of the German Federal Foreign Office expressed their appreciation for ICESCO's efforts for the benefit of its Member States and Muslim communities across the globe, particularly women, young people and children. They also reaffirmed the Office's keenness to develop cooperation with ICESCO in areas of common interest.