ICESCO Celebrates Children for Peace from 31 countries in its headquarters in Rabat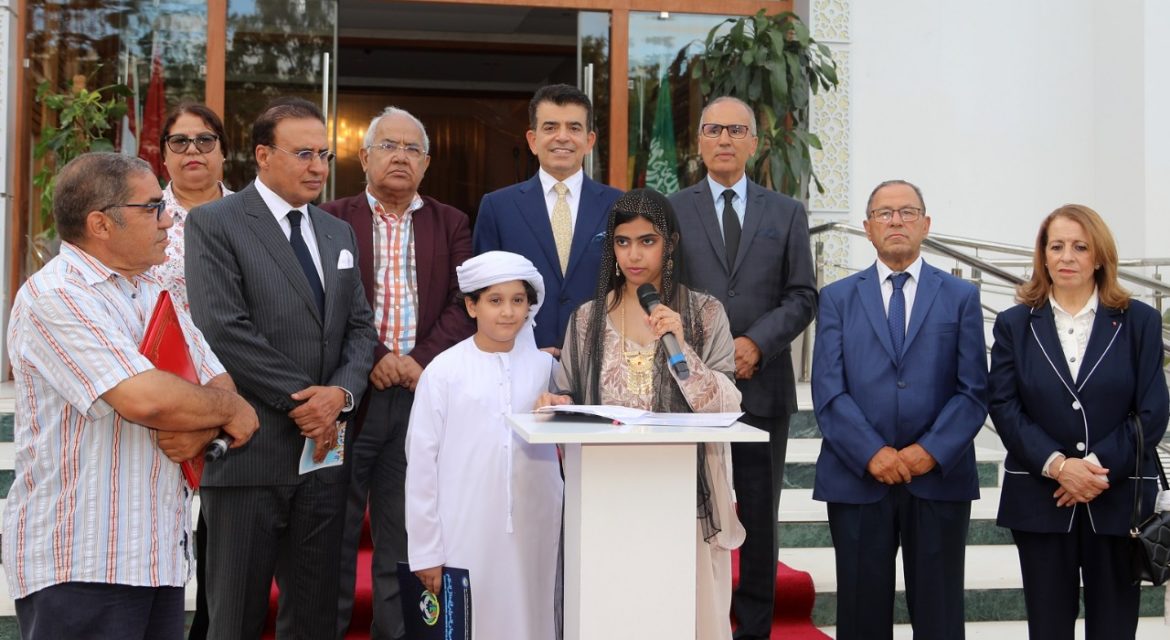 28 July 2022
In a bid to promote the spirit of world peace and the values of cultural diversity, tolerance and human coexistence, the Headquarters of the Islamic World Educational, Scientific and Cultural Organization (ICESCO) hosted a ceremony, on Wednesday, July 27, 2022, to celebrate more than 400 children from 31 countries who are taking part in the 14th edition of the International Children for Peace Festival. The festival is organized by Bouregreg Association in Salé, on 24-31 July with the aim of anchoring the culture of peace and coexistence among the children of the world.
At the outset, Dr. Salim M. AlMalik, ICESCO Director-General gave an address where he expressed his delight at receiving these children who are proudly wearing their traditional clothes that reflect their countries' cultural and civilizational diversity, adding that the festival highlights the importance of coexistence regardless of religious beliefs or racial and cultural differences.
In addition, the Director-General reaffirmed the special significance of the festival's 14th edition, which is held under the honorary presidency of H.R.H. Princess Lalla Meryem, and as part of the celebration of Rabat as Culture Capital in the Islamic World for 2022 and Capital of African Culture, in the Kingdom of Morocco, land of cultures, civilizations and peace.
Moreover, the Director-General commended the contributions of the participating children to highlight their countries' cultures and art and allow them to share traditions and values to build communication bridges and avoid misunderstanding. Dr. AlMalik also expressed his thanks and appreciation to Mr. Noureddine Chmaou, President of Bouregreg Association, and Mr. Abderrahmane Rouijel, Director of the Children for Peace Festival, Director of the Festival of Children for Peace, for their efforts to ensure the success of the event.
Afterward, a boy and girl both read out "The Call for Peace" which calls for spreading the spirit of tolerance and coexistence across the globe and urges adults to work and prevail in the battle for peace so the world's children can live and grow in peace. The reception also saw the release of several white doves to symbolize peace.
At the close of the ceremony, the Director-General exchanged presents with heads of delegations and with the Festival Director, who all expressed their thanks to the Organization for organizing this ceremony.