ICESCO Organizes Aerospace Forum and Training Workshop for Students to Design "CanSat"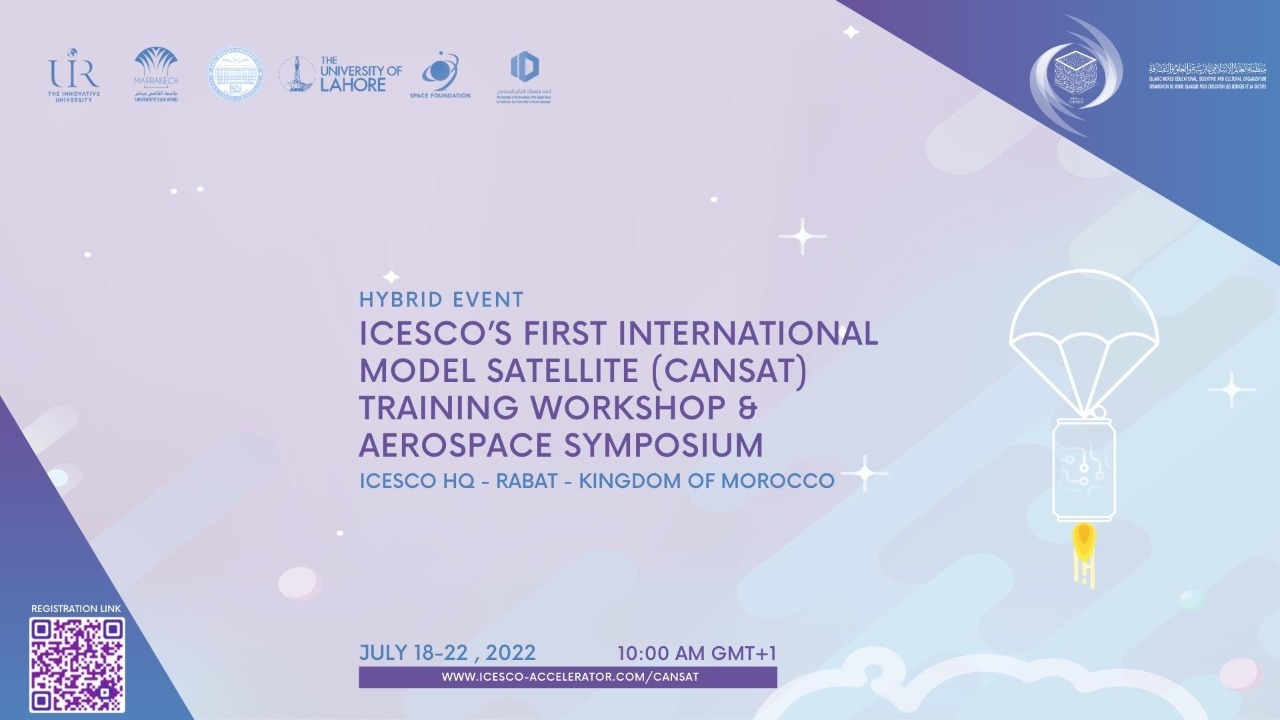 8 July 2022
The Islamic World Educational, Scientific and Cultural Organization (ICESCO) will hold a major International Forum on space sciences, on Monday, July 18, 2022, with the participation of a high-level group of officials, international experts, astronauts, researchers, professors and students the Islamic world and beyond. The Forum will include an international symposium aimed at examining the latest developments in space science and a training workshop for the design of the educational satellite (CanSat), under the theme "Building Tomorrow's Global Workforce".
The five-day Forum, due to be held at ICESCO in person and via videoconference, in partnership with the International University of Rabat and the University of Cadi Ayyad in Marrakesh in the Kingdom of Morocco, aims to provide practical training on how to design a model satellite and to introduce the basic concepts in the fields of physics and engineering to participating university students from around the world, highlighting the opportunities and advantages provided by knowledge derived from space-related activities, developing innovative ideas for young graduates seeking opportunities in the space industry, encouraging university researchers and scientists to exchange experiences in the aerospace data collection and presenting experiences of successful astronauts and officials in the field.
The Forum also aims to identify ways and mechanisms to support academic institutions in adopting space-related curricula, establishing relations with the space industry in developing countries, promoting entrepreneurship in space sciences among researchers at universities and holding a forum for networking, communication and interaction in the field of space sciences.
The agenda of the first day of the Forum includes the organization of an International Aerospace Symposium, followed by practical workshops to form groups and introduce "CanSat" and the applications used in its design. The second and third days will witness several specialized sessions at ICESCO Headquarters, on how to develop the CanSat model and its structural design. An experimental test will be organized on Friday, July 22, 2022, at the Astronomical Observatory in Oukaimeden, and certificates will be given to the workshop participants at Cadi Ayyad University in Marrakech.
For those wishing to participate in the workshop, they can register via the link:
https://icesco-accelerator.org/cansat
The activities of the Forum will also be broadcasted live through ICESCO's official page on Facebook, via the link:
https://www.facebook.com/ICESCO.En/live