ICESCO Director-General Receives IOM Head of Mission in Morocco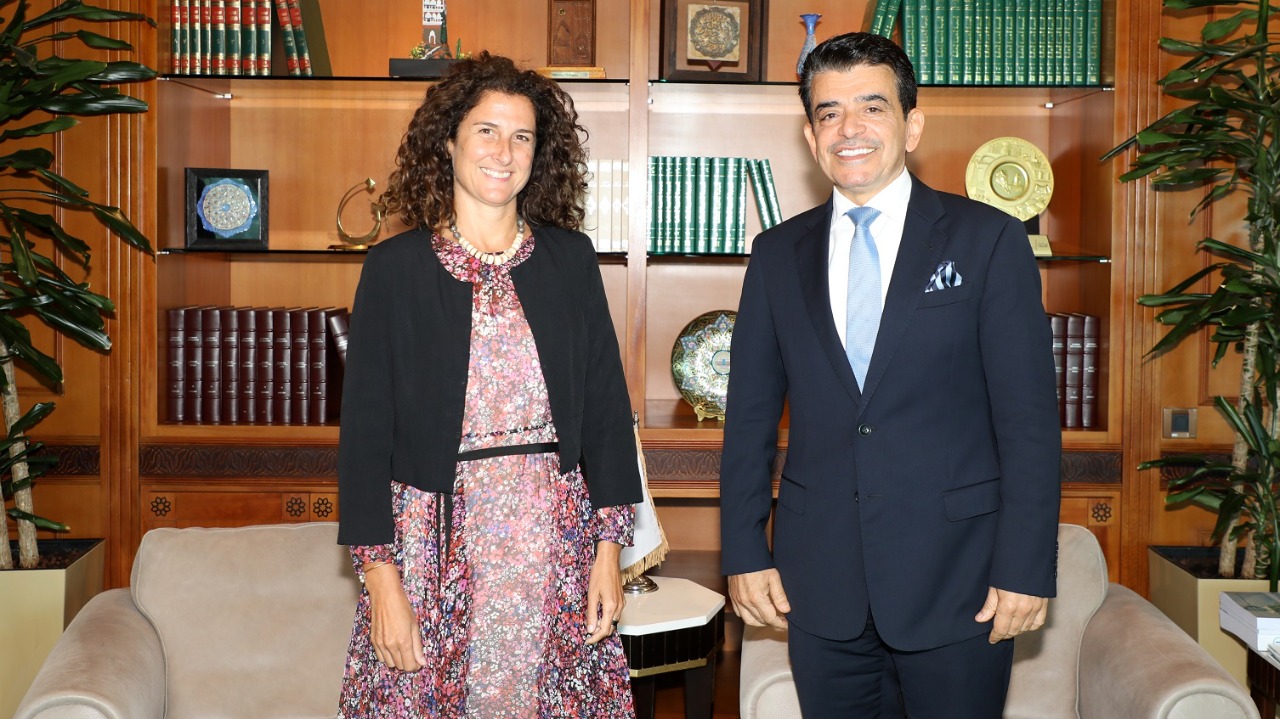 6 July 2022
Dr. Salim M. AlMalik, Director-General (DG) of the Islamic World Educational, Scientific and Cultural Organization (ICESCO), received Ms. Laura Palatini, Head of Mission of the International Organization for Migration (IOM) in Morocco, to explore ways of strengthening cooperation between the Organization and the Mission in areas of mutual interest.
During the meeting, held on Tuesday, June 5, 2022, at ICESCO Headquarters in Rabat, Dr. AlMalik reaffirmed the Organization's eagerness, as part of its new vision and strategy, to strengthen cooperation and partnership with all stakeholders for the benefit of its Member States and Muslim communities around the world, noting that ICESCO accords great importance to programs and projects for sponsoring and building the capacities of youth, women and vulnerable groups, including immigrants, as well as to consolidate the values of peace, coexistence and civilizational dialogue to build a prosperous future for the world.
For her part, Ms. Palatini highlighted the importance of strengthening cooperation between the two Organizations, to contribute to enhancing the creative capabilities of young people and achieving sustainable development.
The two parties agreed to hold a series of meetings between ICESCO and IOM to renew the terms of the memorandum of understanding signed between the two Organizations to develop joint programs and projects related to enhancing the capacities of youth and women.
The meeting brought together Ms. Amira El-Fadil, Head of ICESCO Partnerships and International Cooperation Sector, and Ms. Reem Jirari, Head of the Department of Organizations and Bodies in the Sector.