ICESCO Regional Educational Center in Chad Organizes Training Session for Arabic Language Teachers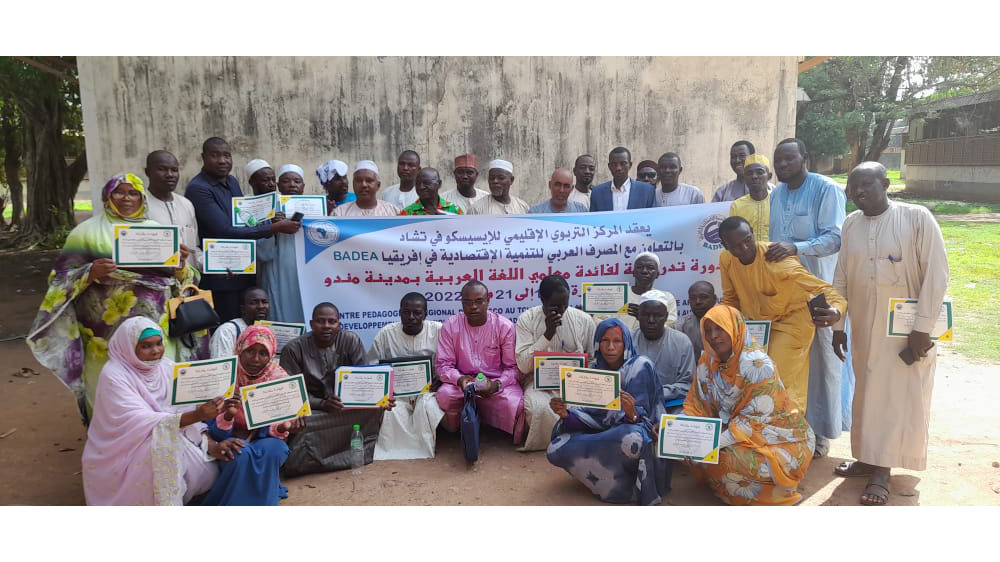 25 May 2022
ICESCO Regional Educational Center held a training session for teachers of Arabic for non-Arabic speakers in the city of Mando in southern Chad, with the participation of 30 male and female teachers from schools in the city and its suburbs.
The training session, which was held from May 17 to 21, 2022, aimed to build teachers' educational and linguistic capacities by introducing them to the latest methods used in teaching Arabic to non-Arabic speakers, developing the four language skills in one language lesson, focusing on effective ways to teach Arabic sounds, teaching vocabulary and structures, and preparing language exercises.
The training session is part of the terms of the agreement signed between the Arab Bank for Economic Development in Africa (BADEA) and ICESCO Educational Center in Chad, within the framework of the Arabic language teaching project in Chad for 2021.
Three of the best Chadian educators from the Higher Institute for Teacher Training in Chad oversaw the courses of the training session, namely Dr. Abdel Wahed Al Jaber Mohamed, Dr. Tirab Jibril Hassan and Dr. Mohamed El Kabeer Mekki.
Dr. Ali Mohamed Qamar, Director of ICESCO's Regional Educational Center in Chad, supervised the organizational aspects of the training session and represented ICESCO.