ICESCO Holds Meeting to Discuss Arrangements for Participation in the UN Transforming Education Summit 2022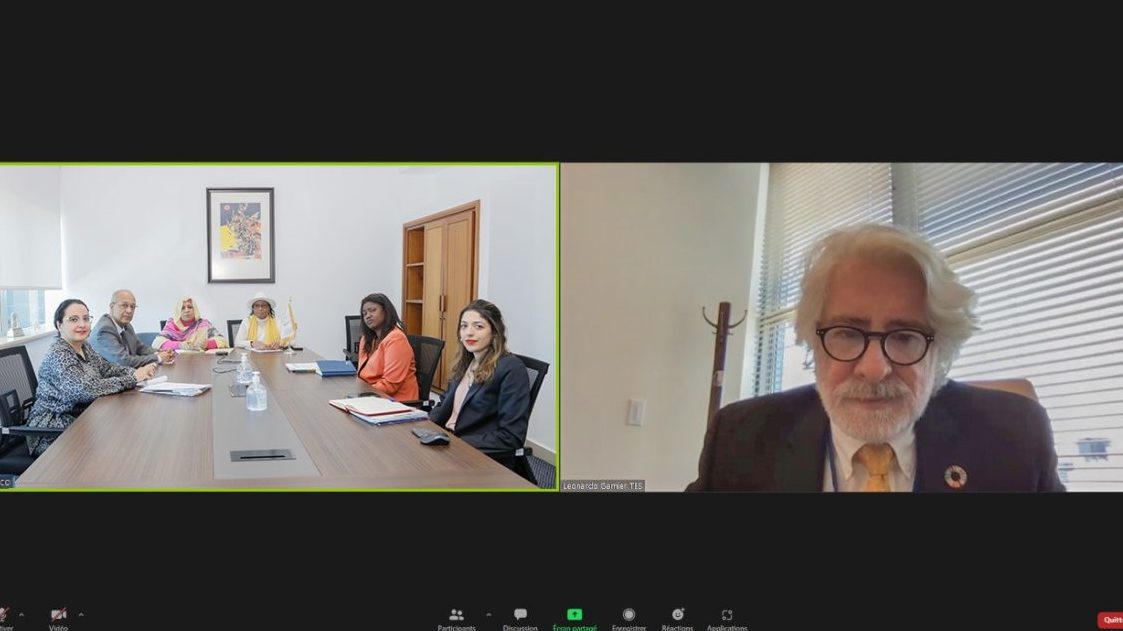 20 May 2022
The Islamic World Educational, Scientific and Cultural Organization (ICESCO) held a meeting with Mr. Leonardo Garnier, Special Adviser to the United Nations Secretary-General for the Transforming Education Summit 2022, to discuss the arrangements for its participation in this international summit, due to be held in New York, next September, under the directive of Mr. Antonio Guterres, the UN Secretary-General.
During the meeting, held on Thursday, May 19, 2022, via videoconference, the two parties agreed that ICESCO would hold a preparatory meeting with all Member States, next July, with the participation of Mr. Leonardo Garnier, to further consider their participation in the Summit, which aims to mobilize action, foster solidarity, find solutions to compensate for the losses in the field of education caused by the repercussions of the Covid-19 pandemic, and reshape the future of education to achieve the Sustainable Development Goals related to education by 2030. In the same vein, ICESCO will also organize a parallel event on girls' education in conflict areas.
The meeting brought together Ms. Amira Fadil, Head of Partnerships and International Cooperation Sector, Dr. Ahmed Said Bah, Adviser to the Director General (DG) for Partnerships and International Cooperation, Supervisor of the General Secretariat of National Commissions and Conferences, Dr. Barry Koumbou, Head of Education Sector, Ms. Ramata Almami Mbaye, Head of Human and Social Sciences Sector, Ms. Rime Jirari, Head of the Department of Organizations and Bodies, and Ms. Rim Jalloul, from ICESCO Center of Strategic Foresight.