Azerbaijani President Receives ICESCO Director-General, Lauds Organization's Roles and New Vision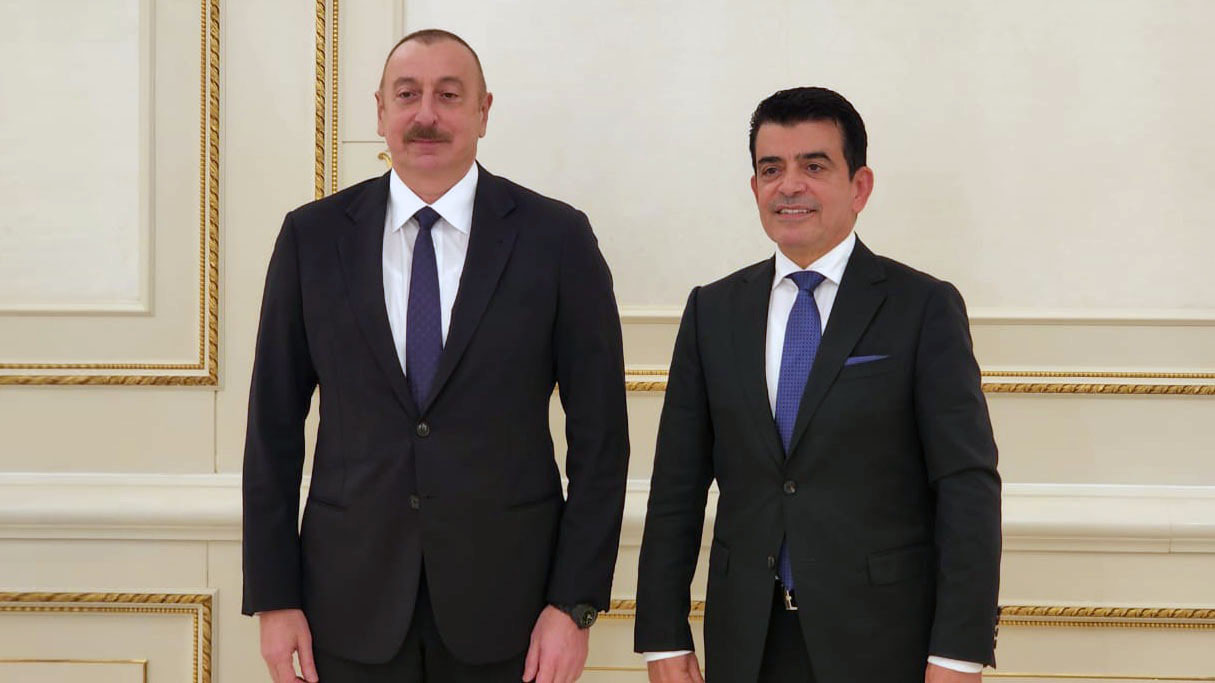 20 May 2022
Mr. Ilham Aliyev, President of the Republic of Azerbaijan, received Dr. Salim M. AlMalik, Director-General (DG) of the Islamic World Educational, Scientific and Cultural Organization (ICESCO), today, Friday, May 20, 2022, at the Presidential Palace in Baku. The meeting brought together Mr. Anar Karimov, Minister of Culture, Chairman of the Azerbaijani National Commission for Education, Science and Culture, and Mr. Hikmet Hajiyev, Assistant to the Azerbaijani President, Head of Foreign Policy Affairs Department of the Presidential Administration.
At the outset of the meeting, Mr. Aliyev praised the roles that ICESCO plays in light of its new vision and strategic orientations, noting that the Organization's efforts and action place it among internationally renowned organizations, and reaffirmed his country's unwavering support for ICESCO.
The Azerbaijani President conveyed his gratitude to ICESCO and its DG for signing the agreement on the establishment and inauguration of the Organization's regional office in Baku and forming a technical team comprising of internal and external experts who will visit Azerbaijan this month to assess the damage incurred by archaeological and historical sites in Nagorno-Karabakh. He also emphasized that Azerbaijan attaches particular importance to culture and heritage protection and safeguarding.
President Aliyev hailed ICESCO's keenness to cooperate with the Republic of Azerbaijan in the implementation of various programmes and activities and commended Dr. AlMalik's participation in the International Conference on "Advancing Post-Conflict Humanitarian Agenda: Sustainable Development through Revitalization of Cultural Environment," held on Thursday, May 19, 2022, in Shusha.
For his part, ICESCO DG expressed his thanks to the Azerbaijani President and competent authorities for supporting the Organization's programmes and activities, stressing that the distinguished relations between ICESCO and Azerbaijan serve as a model for effective cooperation with the Member States to bring ICESCO's lofty objectives to fruition.
Dr. AlMalik also praised the Azerbaijani National Commission's keenness to cooperate with ICESCO, particularly in the areas of building youth capacity, anchoring peace and civilizational dialogue, and preserving cultural heritage.