ICESCO Participates in the 9th Edition of Africities Summit in Kenya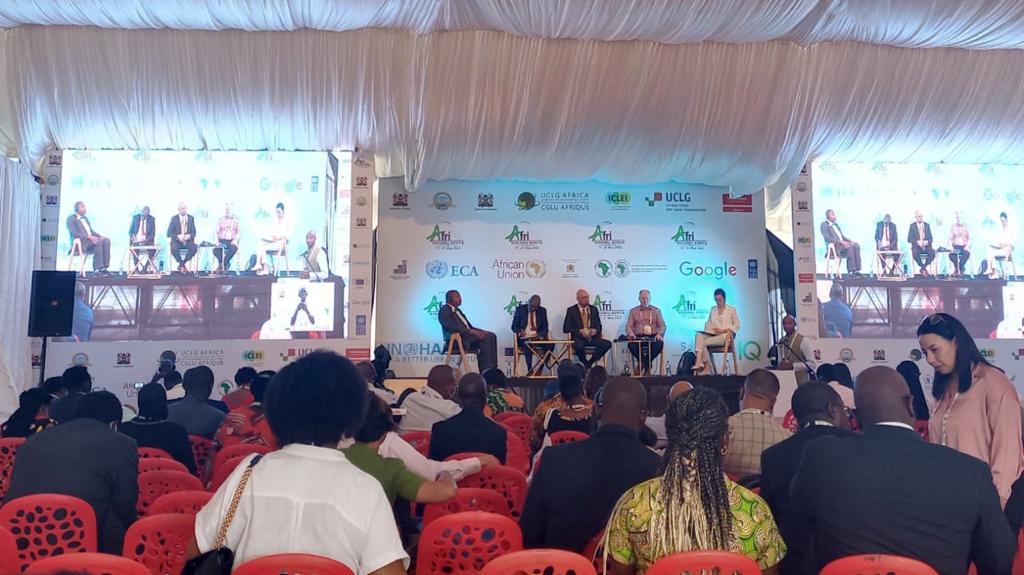 19 May 2022
The Islamic World Educational, Scientific and Cultural Organization (ICESCO) participates in the 9th Summit of the United Cities and Local Governments of Africa, which is being held in Kisumu, Republic of Kenya, under the theme: "The Role of Intermediary Cities in Africa in the Implementation of the United Nations 2030 and the African Union Agenda 2063." This edition aims at addressing the main African issues, strengthening the role of territorial communities in the development of the continent, and contribute to the integration and unity of Africa in its territorial areas.
The summit, which will last for four days, kicked off on Tuesday, May 17, 2022, with the inauguration of Mr. Uhuru Kenyatta, President of the Republic of Kenya, and Mr. Musa Faki, Chairman of the African Union Commission, in the presence of representatives of the United Nations and several international organizations and institutions.
The summit agenda features several workshops and seminars tackling the best ways to enable medium-sized cities to achieve the United Nations Sustainable Development Goals for 2030, namely the 11th SDG on sustainable cities and communities, and the African Union Agenda 2063, in addition to discussing several topics, especially the provision and sustainability of adequate housing, water and sanitation, addressing the effects of climate change, and other issues related to digitization, health, women and youth, migration, asylum and unemployment.
ICESCO is represented at the summit by Mr. Omar Hamed, expert at the Sector of Partnerships and International Cooperation.