ICESCO and OIF Explore Cooperation Prospects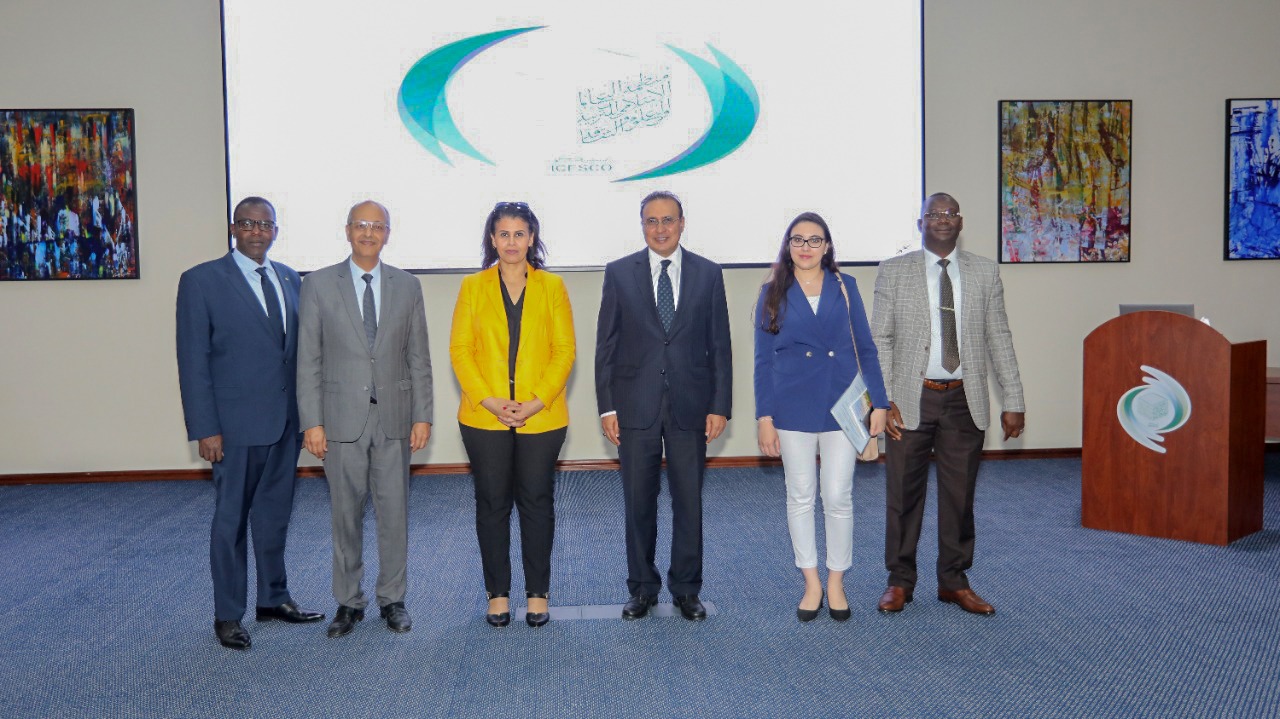 19 May 2022
Dr. Abdelilah Benarafa, Deputy Director-General (DG) of the Islamic World Educational, Scientific and Cultural Organization (ICESCO), received Ms. Haoua Acyl, Representative of the Bureau of the International Organization of la Francophonie (OIF) for North Africa, and together they explored prospects of cooperation between the two organizations in the fields of youth capacity building, women empowerment, and promotion of civilizational dialogue.
During the meeting, held on Wednesday, May 18, 2022, at ICESCO Headquarters in Rabat, Dr. Benarafa highlighted the Organization's open-policy vision as well as the initiatives and programs the Organization launched during the COVID-19 pandemic, which contributed to supporting the efforts of its Member States to mitigate the impact of the pandemic.
The ICESCO official noted that the Organization accords special attention to women and young people and seeks to ensure their integration in the labor market, build their capacities and hone their skills through benefiting from a selection of specialized programs such as the ICESCO Program for Young Professionals. He added that ICESCO also works towards anchoring the values of tolerance and coexistence through its Center for Civilizational Dialogue.
For her part, Ms. Acyl commended ICESCO's efforts in its areas of competence, noting that the International Organization of la Francophonie accords great attention to education and professional training, keeping up with modern digitization trends and training young people in this field.
Ms. Acyl also reaffirmed her Organization's keenness to build fruitful cooperation with ICESCO and develop joint projects that contribute to youth and women training and support innovation.
The meeting was attended by Dr. Ahmed Said Bah, Advisor to the DG for Partnerships and International Cooperation, Supervisor of the Secretariat of National Commissions and Conferences; Dr. Omar Halli, Advisor to the DG for the Federation of the Universities of the Islamic World (FUIW); Mr. Mamadou Kone, from ICESCO's Secretariat of National Commissions and Conferences; and Mr. Ahmad Ali Kotoko, Program Specialist at the OIF Bureau for North Africa.