ICESCO and Azerbaijan Discuss the Latest Developments in Cooperation Relations in Education, Science and Culture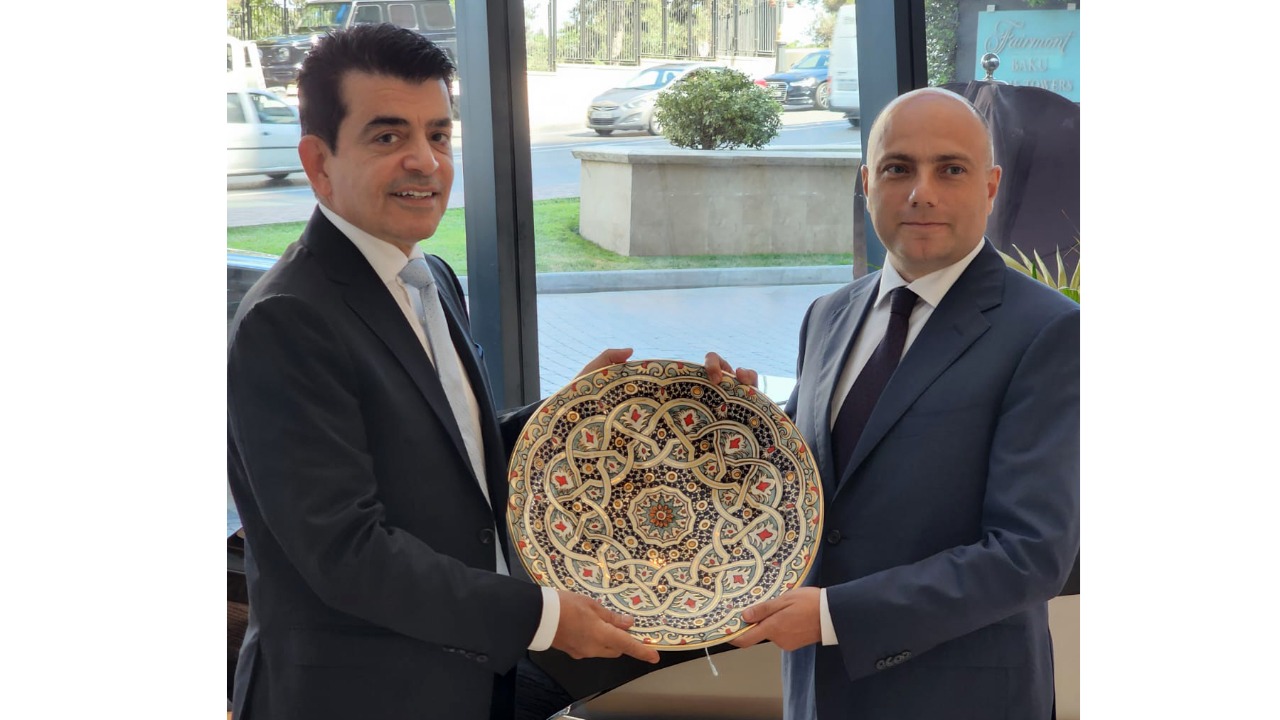 19 May 2022
Dr. Salim M. AlMalik, Director-General (DG) of the Islamic World Educational, Scientific and Cultural Organization (ICESCO), began his visit to the Republic of Azerbaijan, on Wednesday (18 May 2022), by meeting with Mr. Anar Karimov, Minister of Culture, Chairman of the National Commission for Education, Science and Culture of Azerbaijan, where they discussed the latest developments in cooperation efforts between ICESCO and Azerbaijan.
At the outset of the meeting, Mr. Karimov thanked Dr. AlMalik for accepting the invitation to participate as a keynote speaker at the Ministry of Culture's International Conference on "Advancing the Post-Conflict Humanitarian Agenda: Sustainable Development through Revitalization of the Cultural Environment," which kicks off on Thursday (May 19, 2022).
During the meeting, the two parties discussed the latest developments in cooperation between ICESCO and the Republic of Azerbaijan and reviewed the programmes and projects that were implemented in cooperation between the Organization and several competent authorities in Azerbaijan, including ICESCO's Programme for Training Youth on the Development of Micro-projects in the field of Technology and Innovation. They also explored other programmes and projects that will be implemented in cooperation between the two parties during the next phase, including the establishment of the ICESCO Chair on Biomedical Materials at Baku State University, and the Leadership Training in Peace and Security Programme, whose cohort members become ICESCO's ambassadors for peace.
Moreover, the meeting tackled the arrangements for the visit of ICESCO's technical team, this month, which includes experts from inside and outside the Organization, to inspect and assess the damage caused to the archaeological and historical sites in Karabakh.