ICESCO Participates in the Second Edition of 'Africathon'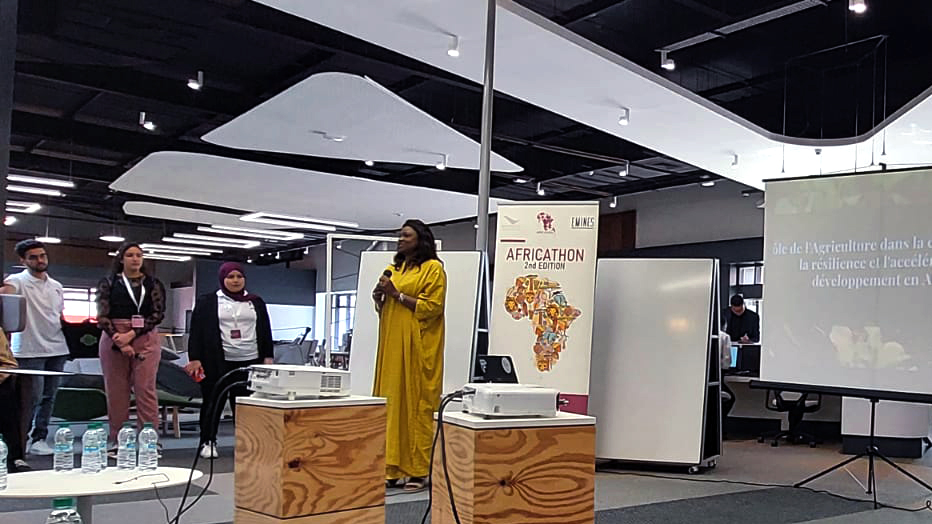 17 May 2022
The Social and Human Sciences Sector of the Islamic World Educational, Scientific and Cultural Organization (ICESCO) participated in the second edition of "Africathon", on food security in Africa, organized by Mohammed VI Polytechnic University of Ben Guerir (UM6P), in partnership with the Trophy Foundation of Africanity, under the auspices of the Wilaya of Marrakesh-Safi Region, with a view to encouraging African talents and contributing to the promotion of sustainable African innovations.
The opening session of Africathon, held on Saturday, May 14, 2022, witnessed a high-level participation of Moroccan officials and ambassadors of African countries in addition to a group of students and young researchers from various African countries, who presented ambitious programmes aimed at developing green and sustainable businesses through innovative solutions in Africa to combat climate change, promote agriculture, and sustainable development.
Ms. Ramata Almamy Mbaye, Head of the Social and Human Sciences Sector, represented ICESCO at this two-day event. In her intervention, she stressed the key role of agriculture in accelerating the development of Africa and enhancing its resilience, commending the objectives of the African Agenda 2063, which places agriculture at the heart of development and seeks to build the capacities of youth and women as two essential elements in achieving food sovereignty in the continent.
"As part of its new vision and action strategies, ICESCO has launched training programmes for women and youth in Africa to enhance their sense of entrepreneurship, with a view to promoting local production through comprehensive and innovative policies, and strategies that preserve environmental systems," she added.