Egyptian Foreign Minister Visits ICESCO Headquarters in Rabat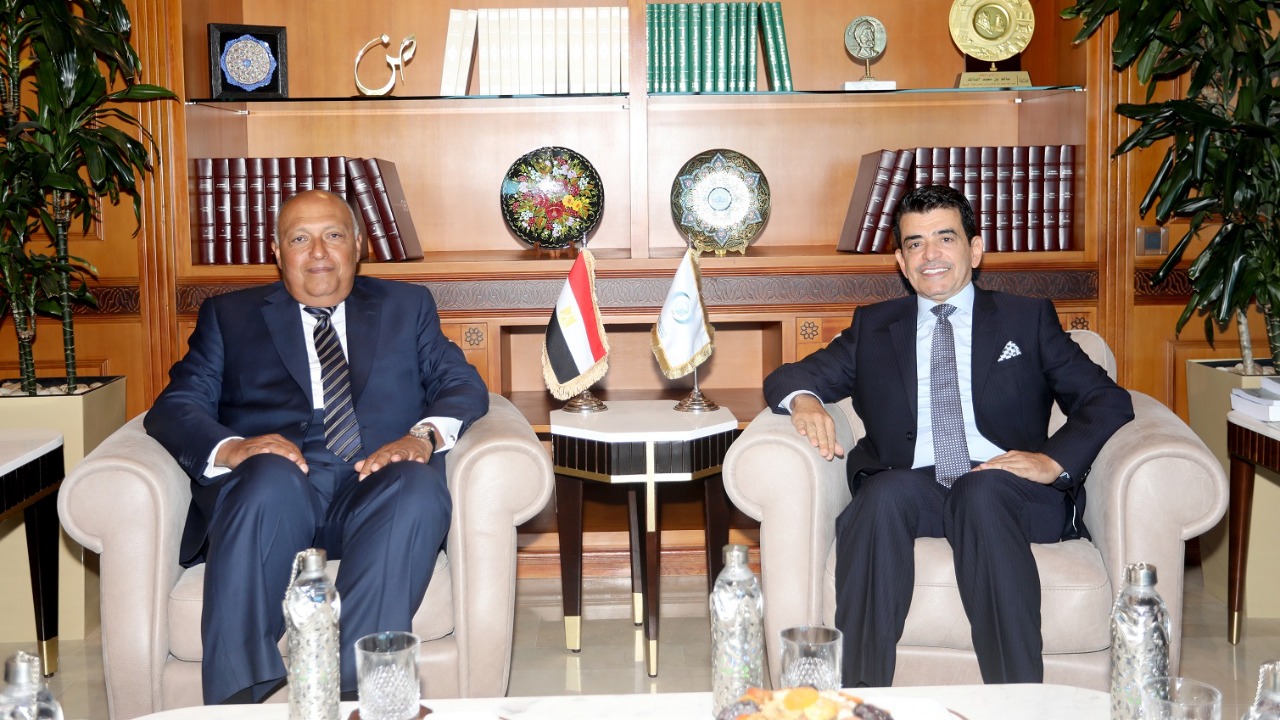 10 May 2022
Dr. Salim M. AlMalik, Director-General (DG) of the Islamic World Educational, Scientific and Cultural Organization (ICESCO), received Mr. Sameh Shoukry, Minister of Foreign Affairs of the Arab Republic of Egypt, who visited ICESCO Headquarters in Rabat today, Tuesday, May 10, 2022, at the conclusion of his official visit to the Kingdom of Morocco.
Dr. AlMalik praised the visit of the Egyptian Foreign Minister and his accompanying delegation to ICESCO headquarters, emphasizing the long-standing relations between the Organization and the Arab Republic of Egypt. He also noted the distinguished cooperation between ICESCO and the Egyptian authorities in the Organization's areas of competence, in concert with the Egyptian National Commission for Education, Science and Culture, particularly within the framework of this year's celebration of Cairo and Rabat as Culture Capitals in the Islamic world.
During the meeting, ICESCO DG reviewed the key developments and modernizations the Organization has embarked upon during the past three years in an effort to open up to the world in the fields of education, science and culture, to serve its Member States and Muslim communities in non-Member States. The Organization's forward-looking vision aims to encourage the countries of the Islamic world to invest in new technologies and localize their manufacturing, particularly space science and artificial intelligence applications. This vision also seeks to anchor the values of coexistence and peace, build youth and women's capacity, and valorize and safeguard tangible and intangible cultural heritage.
For his part, the Egyptian Foreign Minister commended ICESCO's pioneering roles in its areas of competence and congratulated Dr. AlMalik for the Organization's successful efforts to provide a true portrayal of the Islamic civilization.
He reaffirmed Egypt's support for ICESCO's role and the importance it extends to cooperating with the Organization in its various areas of competence, underscoring Egypt's appreciation for the DG's efforts in fulfilling ICESCO's mandate.
Following the meeting, the Egyptian Foreign Minister wrote a message in the Organization's guestbook, before meeting ICESCO officials who reviewed the Organization's major programmes and activities.