ICESCO and Ain Shams University Hold Training Session on Using Modern Technologies in Heritage in Cairo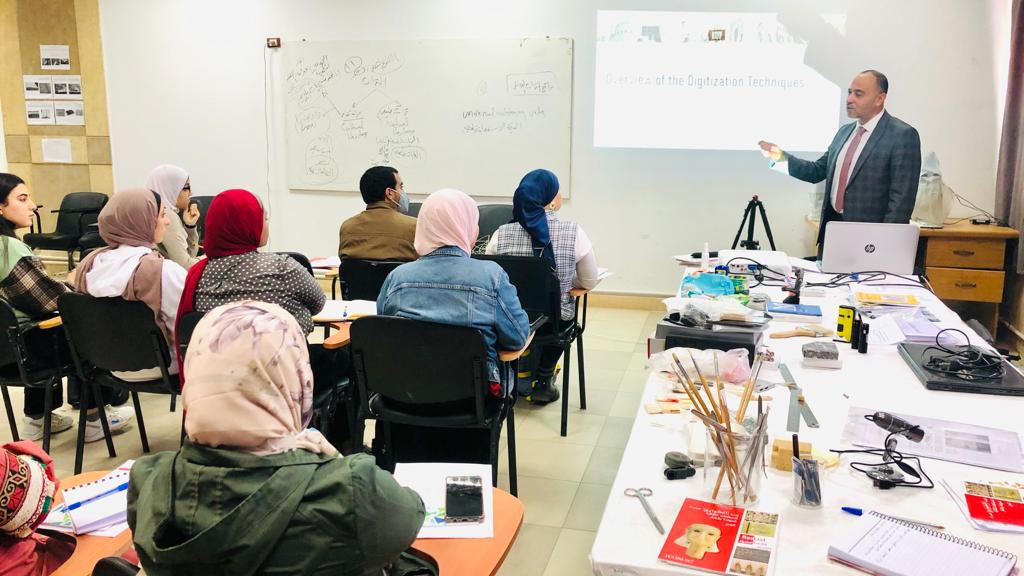 14 April 2022
On Tuesday (April 12, 2022) a training session on the use of modern technologies and artificial intelligence applications in documenting heritage kicked off in Cairo. The session is organized by the Islamic World Educational, Scientific and Cultural Organization (ICESCO), in cooperation with Ain Shams University in the Arab Republic of Egypt.
The training session, which is supervised by experts in this field, is organized as part of the celebration of Cairo as Culture Capital in the Islamic World and ICESCO's vision and strategic orientation to benefit from modern technologies in all its activities and following the signing of the Memorandum of Understanding between ICESCO, Ain Shams University and the German Philipps University of Marburg for cooperation in the protection of heritage
The training aims to build the capacities of heritage professionals, including architects, archeologists and restorers working in the specialized institutions in Egypt, as well as masters and doctoral researchers in heritage.
During the session, the trainees will document a heritage building using the latest digital technologies in the field, such as photogrammetry, laser scanning devices, virtual reality, augmented reality, and mixed reality.
ICESCO was represented in the session by Dr. Osama Al Nahhas, heritage expert in the Culture and Communication sector, who prepared the session and participated in its implementation.