ICESCO Director-General Meets with LAS Secretary-General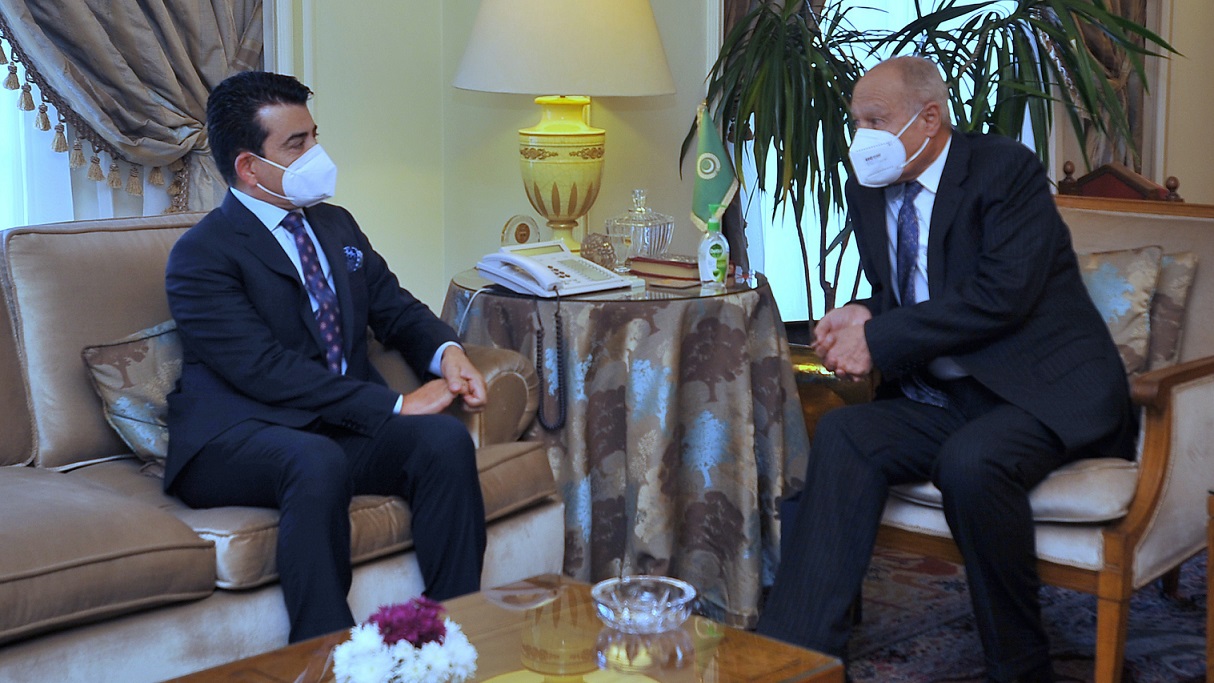 13 April 2022
Dr. Salim M. AlMalik, Director-General of the Islamic World Educational, Scientific and Cultural Organization (ICESCO), met with Mr. Ahmed Aboul Gheit, Secretary-General of the League of the Arab States (LAS), today Wednesday 13 April 2022, at the headquarters of the League's General Secretariat in Cairo.
During the meeting, Dr. AlMalik reaffirmed the Organization's keenness to promote cooperation with the League as well as with its various bodies, notably the Arab League Educational, Cultural and Scientific Organization (ALECSO). The Director-General noted that ICESCO and ALECSO enjoy great cooperation, stating that they hold an annual meeting to coordinate joint visions and plans and follow up on the implementation of the trilateral cooperation program between ICESCO and ALECSO and the Arab Bureau of Education of the Gulf States (ABEGS).
For his part, the Secretary-General expressed his delight to hold this meeting, commending ICESCO's roles in service of the Islamic world.
At the close of the meeting, Mr. Aboul Gheit presented his two books, "Shahadati", and "Shahidun Ala Al-Harbi wa Salam" to Dr. Al-Malik, who in turn presented the Secretary-General with ICESCO's Shield.