ICESCO Participates in 15th Meeting of Conference of Youth and Sports Ministers of Francophone Countries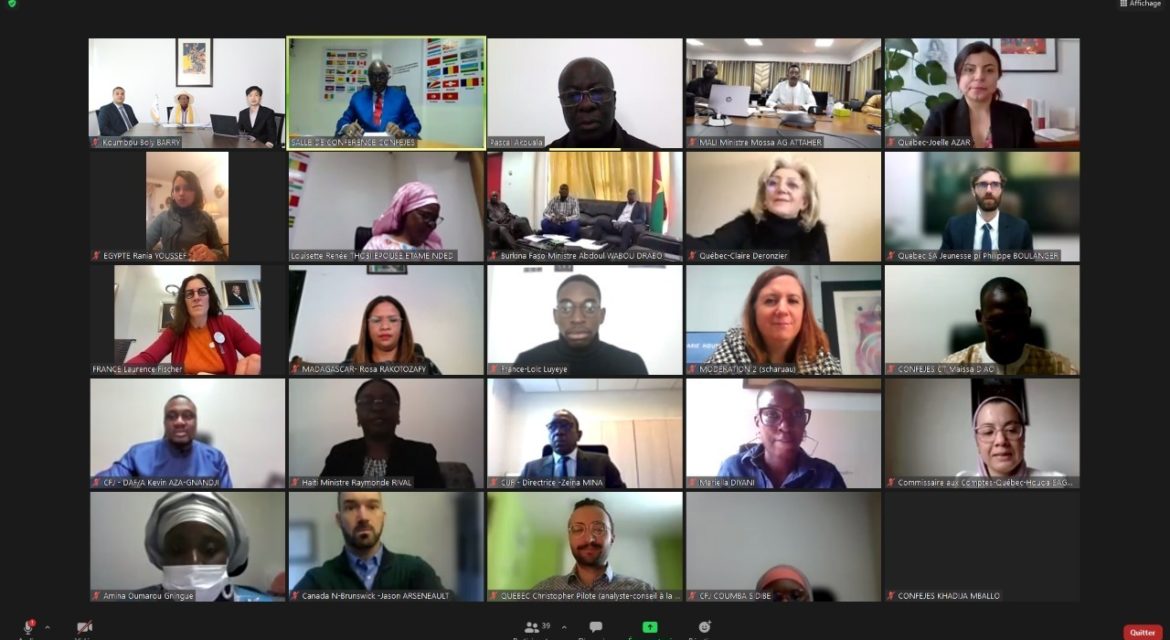 3 April 2022
The Education Sector at the Islamic World Educational, Scientific and Cultural Organization (ICESCO) participated in the 15th Meeting of the Conference of Ministers of Youth and Sports of Francophone Countries (CONFEJES) to discuss issues related to youth and the roles of sport in gender equality, citizenship, peace and tolerance, digitalization, e-sports, education and entrepreneurship.
During this meeting, held on Friday, April 1, 2022, via videoconference, Dr. Barry Kombo, Head of the Education Sector at ICESCO, reviewed the Organization's efforts, projects and activities to strengthen the capacities of youth and promote sports, such as the Leadership Training in Peace and Security Program, and the promotion of sports and physical education in African countries' school curricula and e-sports for professional development.
She also indicated that ICESCO is keen to cooperate with and support the efforts of CONFEJES in the fields of education, science, culture and social sciences.
Dr. Ahmed Al-Zanfali, Programs Manager at the Education Sector, and Dr. Kim Sangbong, Expert at the Sector, also participated in the meeting.