ICESCO and Tunisia Agree to Promote Cooperation in Fields of Culture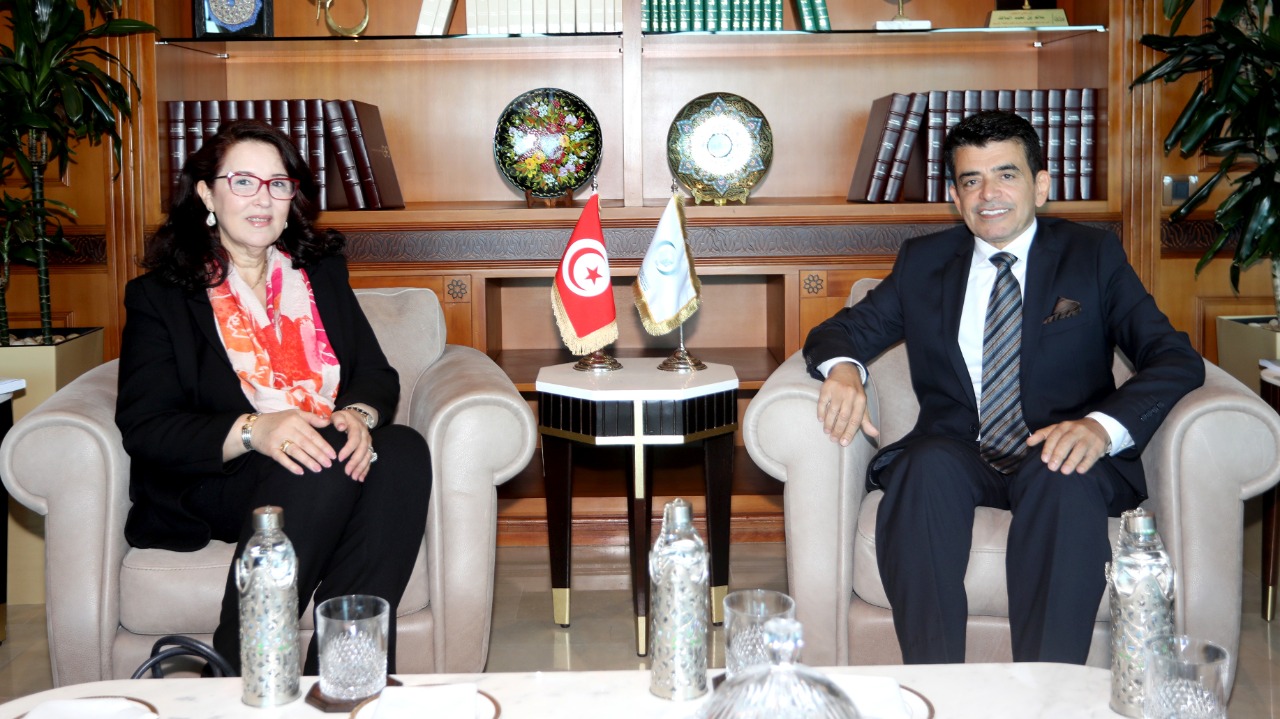 30 March 2022
Dr. Salim M. AlMalik, Director-General (DG) of the Islamic World Educational, Scientific and Cultural Organization (ICESCO), and Dr. Hayat Qatat Al-Qirmazi, Minister of Cultural Affairs of the Republic of Tunisia, explored ways to promote cooperation and partnership between ICESCO and Tunisia in the cultural fields.
During this meeting, held at ICESCO Headquarters, in Rabat, Dr. AlMalik thanked Dr. Al-Qarmazi for accepting the invitation to attend the closing ceremony of ICESCO Year of Women 2021. For her part, the Tunisian Minister expressed her thanks for this invitation and her happiness to participate in the closing ceremony of the celebration that included an array of achievements to support women.
The meeting touched upon the cooperation relations between ICESCO and Tunisia in several cultural programs and activities, including the restoration of the House of Ibn Khaldoun, in Tunis. The two parties stressed the need to complete the restoration of this archaeological monument, which is part of the heritage of one of the major philosophers, historians and sociologists.
ICESCO DG and the Tunisian Minister of Culture also discussed cooperation in the project of the establishment of the International Center for Calligraphy and Ancient Languages in Tunis, which will be equipped with the latest documentation technologies, particularly in the field of Arabic calligraphy.
At the close of the meeting, the two parties agreed to strengthen cooperation and partnership between ICESCO and Tunisia in the cultural fields, particularly after the great success of the celebration of Tunis, the Culture Capital in the Islamic World for 2019.