ICESCO Participates in 54th Arab Universities Conference in Jordan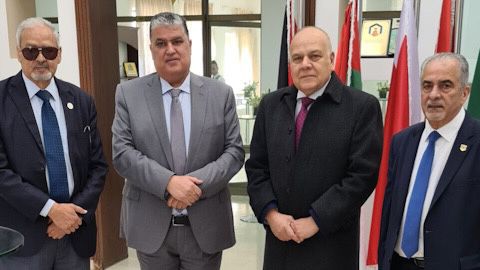 29 March 2022
The Federation of the Universities of the Islamic World (FUIW), of the Islamic World Educational, Scientific and Cultural Organization (ICESCO), participated in the 54th session of the Conference of Arab Universities, held in Amman, the capital of the Hashemite Kingdom of Jordan, on March 27 – 28, 2022, with the participation of 200 Arab university presidents and representatives of several Arab, regional and international organizations.
During the opening of the conference, Dr. Omar Halli, Advisor to ICESCO Director-General for FUIW, delivered a speech in which he stressed the Federation's approach to cooperation and openness, reviewing ICESCO's important role in supporting university development projects.
During his meeting with Dr. Amr Ezzat Salama, Secretary-General of the Association of Arab Universities (AARU), Dr. Halli explored ways to strengthen cooperation between AARU and FUIW in several fields and prospects for cooperation with the participating Arab universities, that expressed their desire to join FUIW.