ICESCO Holds Discussion Panel on Promoting Climate Action in Field of Water, in Dakar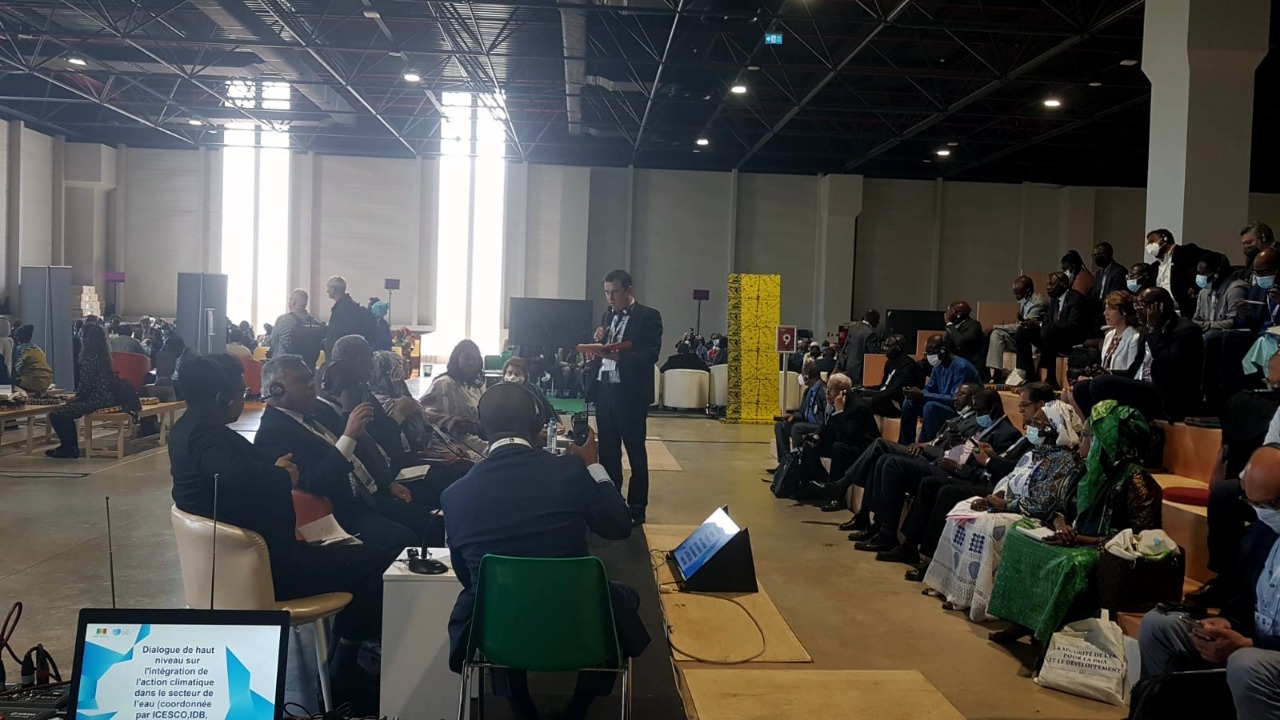 26 March 2022
The Islamic World Educational, Scientific and Cultural Organization (ICESCO) held a high-level discussion panel on "Dialogue for Promoting Climate Action in the Field of Water," in Dakar, Republic of Senegal, in cooperation with the Islamic Development Bank (IsDB) and the League of Arab States (LAS), as part of the 9th World Water Forum, with the participation of several Ministers, directors of international organizations and institutions and experts in water resources management, environmental protection and sustainable development.
During the panel, held on Thursday (March 24, 2022), Ms. Ramata Almami Mbaye, Head of the Social and Human Sciences Sector at ICESCO, stressed that the Organization pays special attention to water issues to contribute to the efforts geared towards achieving food security and peace, building the capacities of women and youth, educating girls, and encouraging innovation. She also reviewed a number of ICESCO's programs on water resources management and hygiene awareness-raising.
Dr. Foued Al-Ayni and Dr. Ismaila Diallo, experts at the Science and Technology Sector, made recommendations to enhance the capacities of the directors of institutions and research centers to develop water-related projects for climate change adaptation and mitigation, stressing the need to enhance the status and role of youth in green entrepreneurship.
Mr. Nizar Baraka, Moroccan Minister of Equipment and Water, and Mr. Abdoulaye Sène, Executive Secretary of the 9th World Water Forum, commended ICESCO's efforts to contribute to the promotion of climate action through programs and projects in the Islamic world to limit climate change repercussions in various fields.