ICESCO Director-General meets with Senegalese Minister of National Education in Dakar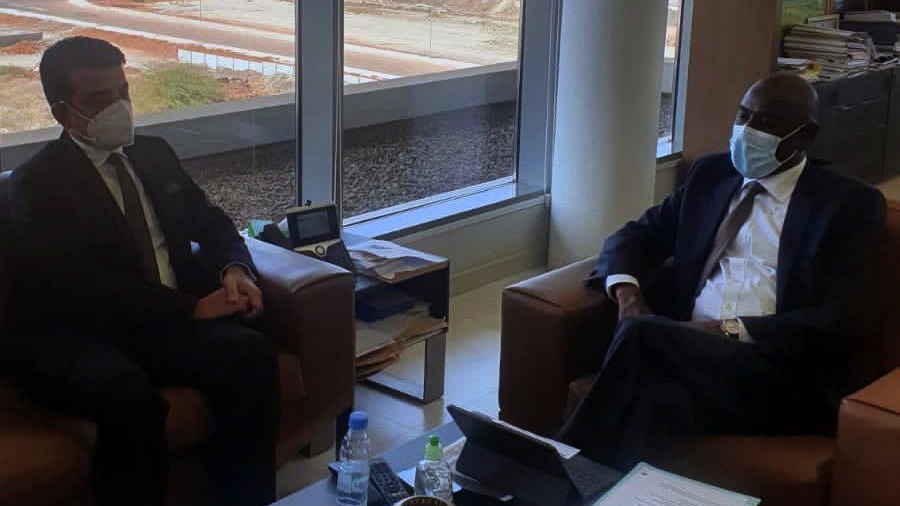 23 March 2022
Dr. Salim M. AlMalik, Director-General (DG) of the Islamic World Educational, Scientific and Cultural Organization (ICESCO), met with Mr. Mamadou Talla, Minister of National Education, President of the Senegalese National Commission for Education, Science and Culture, and together they explored prospects of cooperation and partnership between ICESCO and Senegal in the Organization's areas of competence.
During the meeting, held on Tuesday, 22 March 2022, at the Ministry's headquarters in Dakar, the two parties reaffirmed their keenness to maintain the fruitful cooperation relations between ICESCO the competent Senegalese authorities as part of ICESCO's fields of action. The two parties also highlighted the role of the Senegalese National Commission in coordinating cooperation, within the framework of ICESCO's vision and action strategy, which both rely on communication with Member States in order to identify their priorities and needs in order to design appropriate programs and activities.
Held on the sidelines of ICESCO DG's participation in the 9th World Water Forum (Dakar-2022), the meeting discussed proposals for cooperation between the Organization and Senegal during the next phase. In this regard, the two parties agreed to support the development of Quranic schools, and provide Senegal with more opportunities to benefit from ICESCO's Leadership Training for Peace and Security Program as well as its Program to Improve Water, Sanitation and Hygiene Services in 1000 Rural Schools in the Islamic World.
For his part, the Senegalese Minister expressed his thanks to ICESCO and its Director-General for the support for Senegal receives, especially during the COVID-19 pandemic. Mr. Talla also commended ICESCO's practical and innovative initiatives and its great support for its Member States.
At the close of the meeting, the DG presented the Senegalese Minister with a copy of the book, "Peace 360°: Exploring the peace dimensions", published by ICESCO, with a foreword by the President of Senegal, H.E. Mr. Macky Sall. Dr. AlMalik stated that the book features a number of messages from prominent international figures.
The DG extended an invitation to the Senegalese Minister of National Education to visit ICESCO headquarters in Rabat to take stock of ICESCO's ambitious projects and programs for the next for years.