ICESCO Participates in International Symposium on Building Capacities of Women and Girls in Tunisia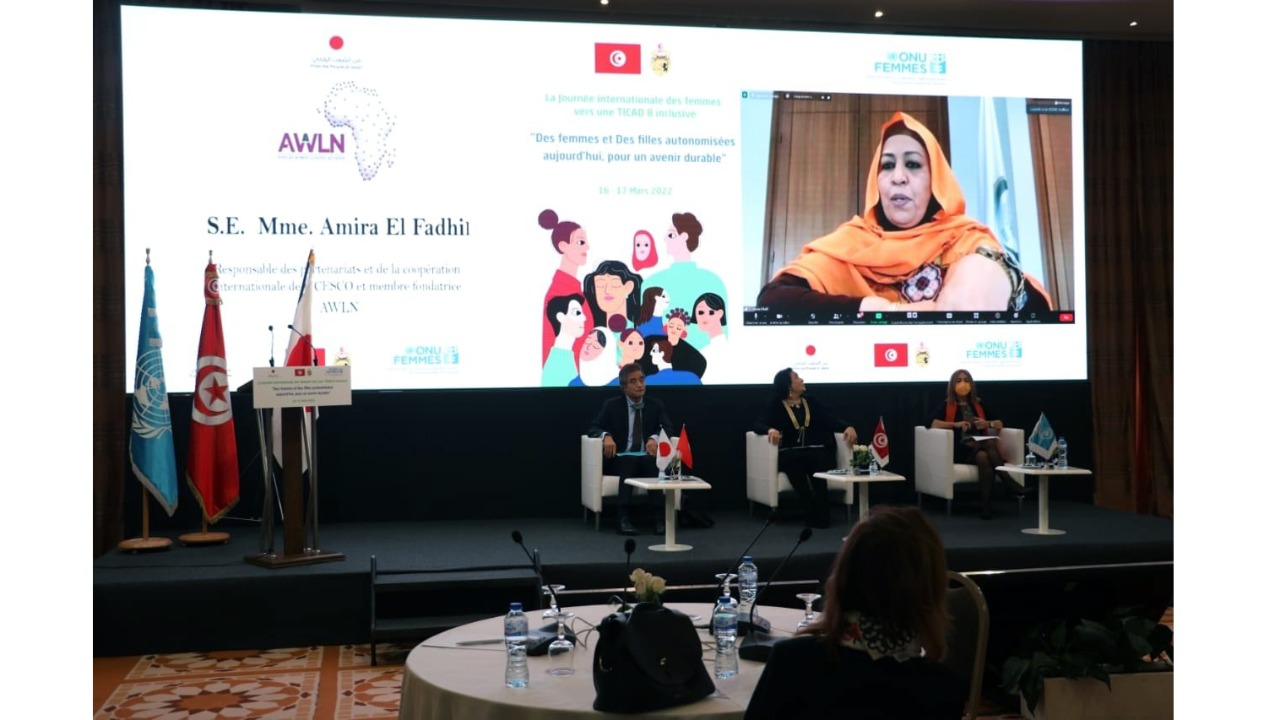 17 March 2022
The Partnerships and International Cooperation Sector of the Islamic World Educational, Scientific and Cultural Organization (ICESCO) is participating, via videoconference, in a two-day International Symposium under the theme: "Empowering today's women and girls for a sustainable future", held by the Tunisian Ministry of Family, Women, Children and the Elderly and in partnership with UN Women in Tunisia and the Japanese Embassy in Tunisia.
In the symposium, which started on Wednesday, March 16, 2022, Ms. Amira Fadel, Head of Partnerships and International Cooperation Sector represented ICESCO. She pointed out that ICESCO's participation in the Symposium comes within the framework of the Organization's strategy to empower women and girls, stressing that the Organization spares no effort in contributing to the achievement of the Sustainable Development Goals of the UN 2030 Agenda and the goals of the African Union Agenda 2063 and in supporting joint efforts to strengthen the roles of women and girls and develop their leadership competencies.
She reviewed the key pioneering programs of ICESCO in the field of empowering women and girls, mainly ICESCO's celebration of 2021 as Year of Women, and the Organization's priority in ensuring education and training in vocational skills for the benefit of women.
The organization of this Symposium comes within the framework of the celebration of International Women's Day, as part of the project "Women's empowerment for peaceful societies in southern Tunisia" and the arrangements for Tunisia to host the eighth session of the Tokyo International Conference on African Development (TICAD 8).