Launch of ICESCO Interviews of Future Series with lecture by Thinker Souleymane Diagne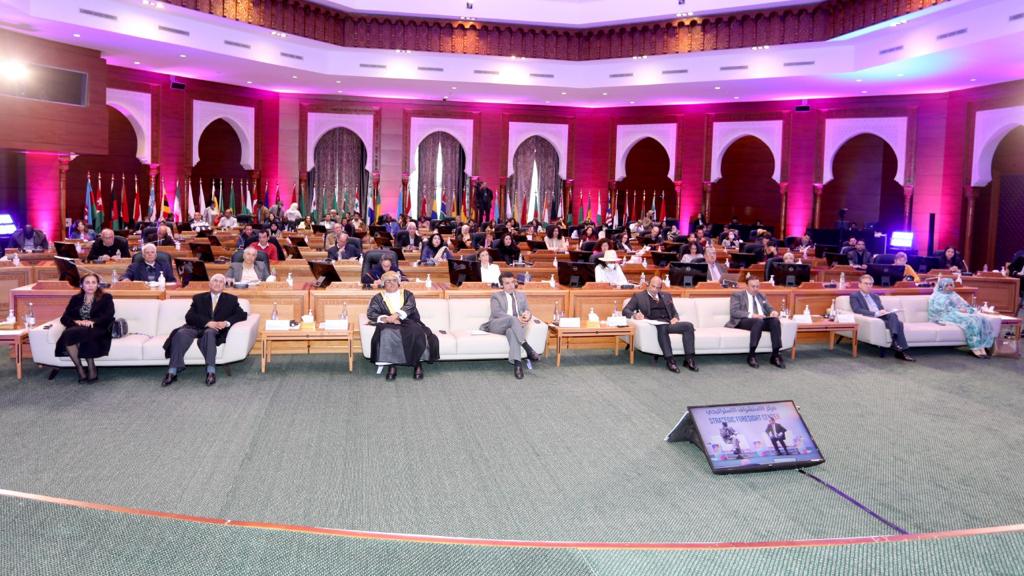 16 March 2022
The Headquarters of the Islamic World Educational, Scientific and Cultural Organization (ICESCO) hosted the launch of the "Interviews of the Future" Series, organized by the ICESCO Center for Strategic Foresight on Tuesday 15 March 15, 2022, in cooperation with the Konrad Adenauer Foundation. The first interview featured the great Senegalese intellectual, Dr. Souleymane Bachir Diagne, and was marked by the participation of a host of researchers and experts in the field.
At the outset, Dr. Salim M. AlMalik, ICESCO Director-General, stressed that the Series aims to bring together intellectuals, scholars and influencers to explore their views and discuss their innovative ideas on the future. He added that even though they specialize in different academic and philosophical fields, these intellectuals all share the ability to inspire, influence and reimagine the future in order to create a common ground and find shared ideas about what lies ahead.
Moreover, the Director-General stated that through this series, ICESCO aims to host scholars specializing in different fields including anthropology, philosophy, sociology, and modern technology, noting that Dr. Diagne is a key figure whose views and perceptions had a great influence on the Islamic world and Africa.
Afterward, Dr. Kais Hammami, Head of the Center for Strategic Foresight, gave an overview of Dr. Diagne's intellectual and academic background, who currently works as a French and Philosophy Professor at Columbia University in the United States of America. He stated that the guest scholar is interested in various fields including logic, history of philosophy, literature, and Islamic and African philosophy.
In his lecture, Dr. Diagne talked about the concept of the philosophy of time in the Arab Islamic culture, basing his analysis on the concept and elements of the word "ad-Dahr" (eternity), a significant notion in Islamic thought. He then gave several suggestions on ways to focus on the major issues to develop minds and unite people within the framework of the notion of time.
In addition, Dr. Diagne addressed the meaning of anticipatory culture in the Islamic world and underlined the need to understand the current reality of the world as well as the future realities for the younger generations, stressing the importance of avoiding generational alienation to maintain relations and benefit from one another's experiences.
Likewise, the Senegalese scholar underscored that foresight as a concept compels us to avoid the mistakes of the past, stating that success lies in building the capacities of younger generations through education, training on the jobs of tomorrow, and awareness-raising on the importance of cultural pluralism as the world is plural in its races, languages and religions.
Following the lecture, the guest answered the participants' questions, discussed their views on the concepts relevant to the present and future, and shared viewpoints on ways to build a resilient future.