ICESCO Director-General Receives Muhammadu Sanusi II in Rabat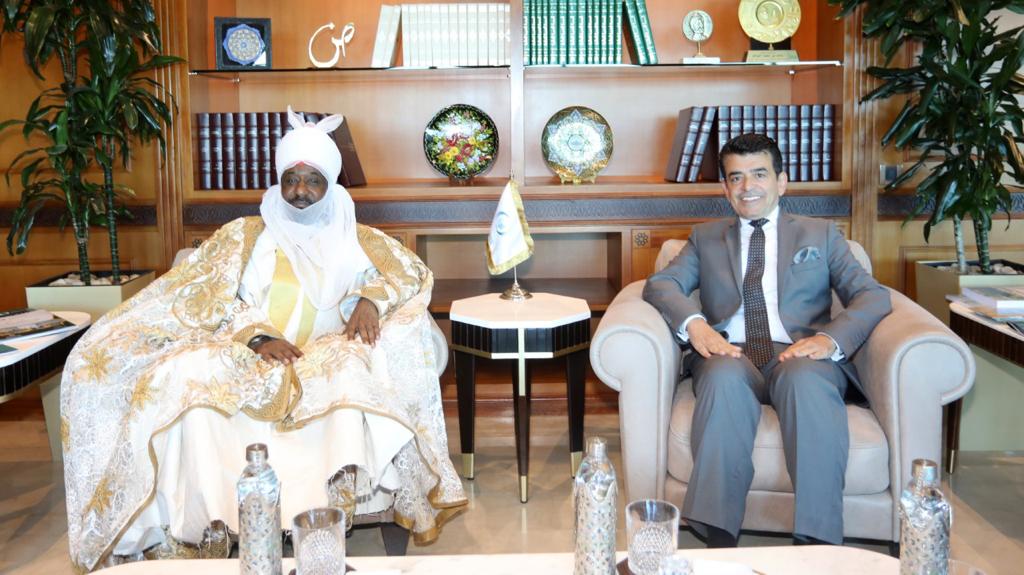 16 March 2022
Dr. Salim M. AlMalik, Director-General (DG) of the Islamic World Educational, Scientific and Cultural Organization (ICESCO), received Mr. Muhammadu Sanusi II, former Emir of Kano State, Nigeria, and UN Sustainable Development Goals Advocate, at the Organization's Headquarters in Rabat, on Tuesday, March 15, 2022.
During the meeting, attended by several ICESCO officials and Mr. Sanussi II's accompanying delegation, Dr. AlMalik reaffirmed that the Organization's new vision and action strategy are grounded upon the approach of openness to all to serve the Member States and Muslim communities around the world.
"By adopting this approach, ICESCO seeks to promote civilizational dialogue; anchor the values of peace and coexistence, build youth and women capacities, and provide a true portrayal of the Islamic civilization," added Dr. AlMalik.
ICESCO DG reviewed the Organization's key initiatives and programmes implemented in cooperation with competent authorities in the Member States and multiple partners to achieve the aforementioned objectives, noting that ICESCO attaches great importance to supporting the African continent.
The meeting touched upon the importance of spiritual education, the preservation of cultural identity and the development of school curricula in line with the current developments.
For his part, Mr. Muhammadu Sanusi II hailed ICESCO's efforts and roles in the fields of education, science and culture. He noted that he is following closely the Organization's commendable work and that he participated in the launching ceremony of ICESCO's Leadership Training in Peace and Security (LTIPS) for the benefit of women and youth last year.