ICESCO Director-General Meets Chairman of Moroccan House of Representatives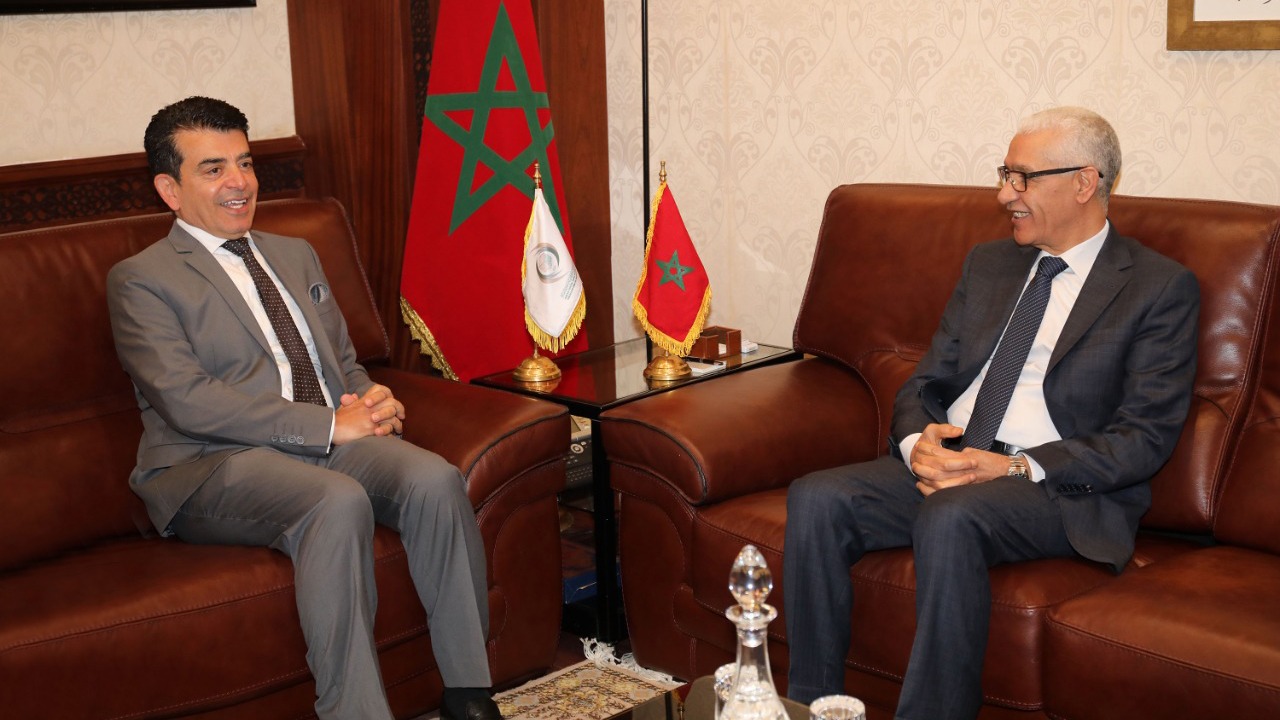 16 March 2022
Dr. Salim M. Al-Malik, Director-General (DG) of the Islamic World Educational, Scientific and Cultural Organization (ICESCO), met with Mr. Rachid Talbi Alami, Chairman of the House of Representatives of the Kingdom of Morocco, and both discussed prospects for cooperation between the Organization and the House in areas of common interest.
At the beginning of the meeting, which took place on Tuesday, March 15, 2022, at the House of Representatives in Rabat, Dr. Al-Malik congratulated Mr. Talbi Alami on his chairmanship of the House of Representatives for the legislative mandate 2021-2026, wishing him every success in his mission.
ICESCO DG reviewed the Organization's vision and strategic orientations, and the most prominent initiatives, programs and cultural activities to be implemented during the current year, as part of celebrating Rabat Culture Capital in the Islamic World for 2022, including the International Exhibition and Museum of the Prophet's Seerah and Islamic Civilization due to be hosted at ICESCO headquarters under the high patronage of His Majesty King Mohammed VI of Morocco, may Allah assist him.
For his part, Mr. Talbi Alami praised ICESCO's efforts and the roles it plays to support its Member States in the fields of education, science and culture, stressing the House's keenness to coordinate efforts to ensure the success of cultural programs scheduled for the celebration of Rabat Culture Capital in the Islamic World.
Mr. Alami indicated the need to move forward in strengthening joint action and future cooperation between the two sides, in many areas, such as strengthening the human rights system, youth participation in issues of public affairs, artificial intelligence, energy and water resources, and modern technology in general.
The two sides agreed to continue cooperation within a legal framework by signing a cooperation agreement between ICESCO and the House of Representatives.
The meeting was attended by Dr. Abdelilah Benarfa, ICESCO Deputy DG, Ms. Amira Fadil, Director of Partnerships and International Cooperation Sector, and Mr. Mohamed Hedi Shili, Director of Legal Affairs and International Standards Department at the Organization.