ICESCO Director-General Receives President of Islamic Cultural Coalition in Mauritania and West Africa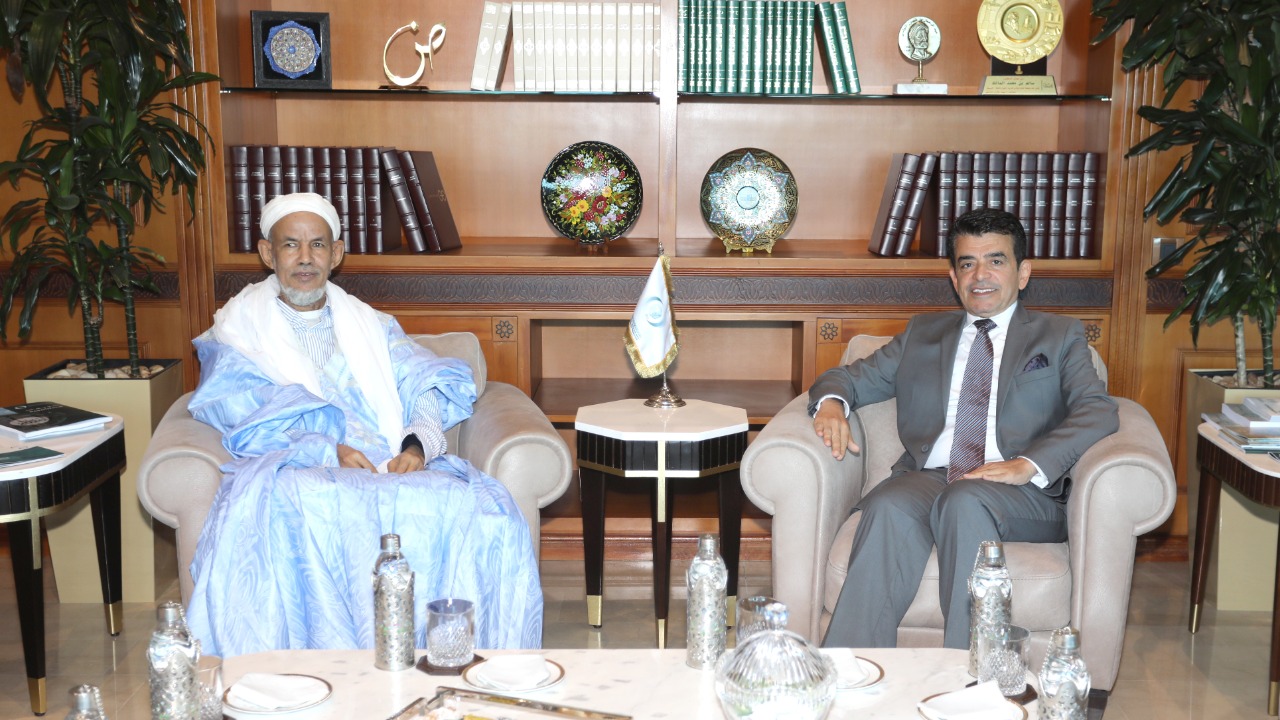 15 March 2022
Dr. Salim M. AlMalik, Director-General of the Islamic World Educational, Scientific and Cultural Organization (ICESCO), received Sheikh Mohamed El Hafed Enahoui, President of the Islamic Cultural Coalition in Mauritania and West Africa, to strengthen cooperation between the two Organizations.
During the meeting, held on Monday, 14 March 2022, Dr. AlMalik reaffirmed that as part of ICESCO's new vision and action strategy, the Organization adopts an open-door approach to cooperate with all parties for the benefit of its Member States and Muslim societies around the world to promote civilizational dialogue, consolidating the values of peace and coexistence and building the capacities of youth and women.
For his part, Sheikh Enahoui commended ICESCO's roles in introducing the correct image of Islamic civilization around the world, and the Organization's important initiative to host the International Exhibition and Museum of the Prophet's Seerah, based in Al-Madinah Al-Munawwarah and Makkah Al-Mukarrama, at its headquarters in Rabat, under the high patronage of His Majesty King Mohammed VI of Morocco.
He also expressed his desire for ICESCO to participate in an international conference that will be held soon by the Islamic Cultural Coalition in Mauritania and West Africa, noting the Coalition's eagerness to cooperate with the Organization in its conferences and forums.