ICESCO Director-General Calls for Adopting Culture as Basis for Just Peace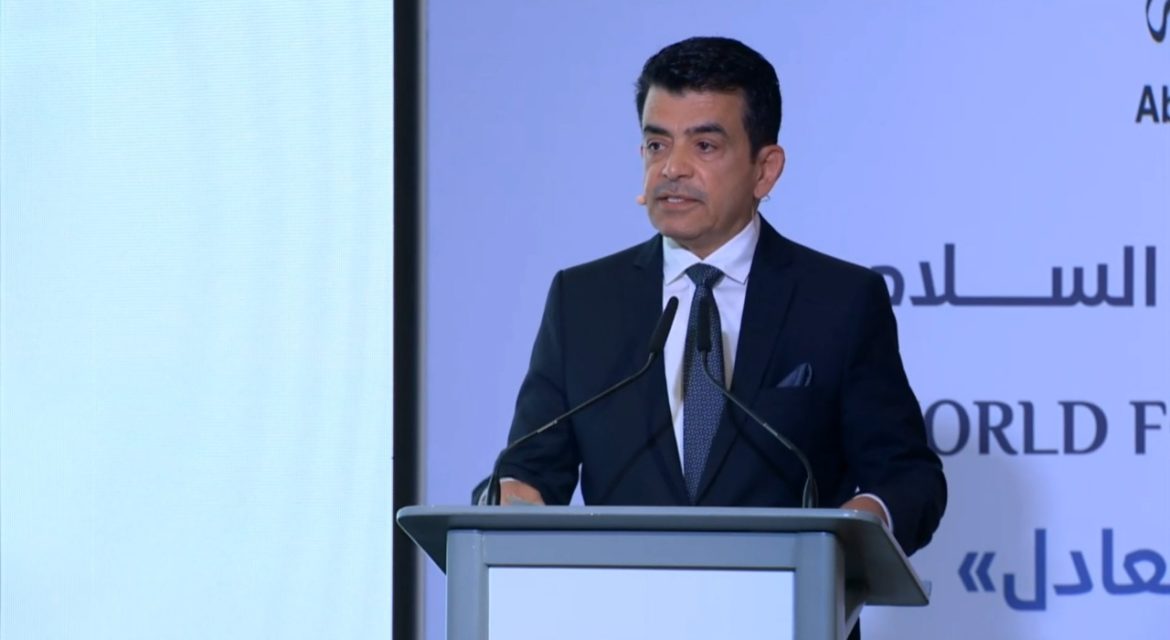 5 March 2022
Dr. Salim M. AlMalik, Director-General (DG) of the Islamic World Educational, Scientific and Cultural Organization (ICESCO), called for giving due attention to culture as a basis for a just peace, a goal the global community aspires to achieve. Dr. AlMalik stated that it is important to promote global human values in education systems, noting that ICESCO strives to anchor the foundations of peaceful thinking and steer away from extremism and hatred in the promotion of the spirit of intercultural dialogue.
Dr. AlMalik made this statement in an address he gave on Friday, March 4, 2022, at the Second World Forum of Just Peace, organized by the Abdulaziz Saud Al-Babtain Cultural Foundation, under the theme "Leadership for Peace." The conference was held under the patronage of His Excellency Dr. George Vella, President of Malta, and saw the participation of heads of states, international organizations, intellectuals and experts from different parts of the world.
At the outset, Dr. AlMalik highlighted the importance of global forums aiming at pooling efforts to build a culture of peace, seizing the opportunity to thank Abdulaziz Saud Al-Babtain Cultural Foundation and the Republic of Malta for holding this international event to promote intercultural dialogue.
In addition, the DG stated that the Organization seeks to integrate peace in elementary education curricula, while focusing on AI applications in service of peace notions. He also reaffirmed the need to counter the growing videogame culture among the younger generations, which consolidate misconceptions that lead to crimes of violence and extremism, noting that ICESCO created a center dedicated to civilizational dialogue to accord due attention to this concept and promote its significance in the Member States.
Likewise, Dr. AlMalik highlighted the Organization's major programs and activities that aim to disseminate and promote the culture of peace, notably ICESCO's Program for Leadership Training in Peace and Security (LTIPS), from which 30 young men and women from more than 20 countries graduated as ICESCO Peace Ambassadors. He announced that ICESCO will continue working on this program to reach 500 ambassadors by 2025.
At the close of his address, the DG reaffirmed the Organization's keenness to cooperate with all partners and civil society institutions in service of world peace and security, calling on young people across the globe to join the LTIPS program.