ICESCO Holds Training Workshop on Improving Hygiene Services in Ugandan Schools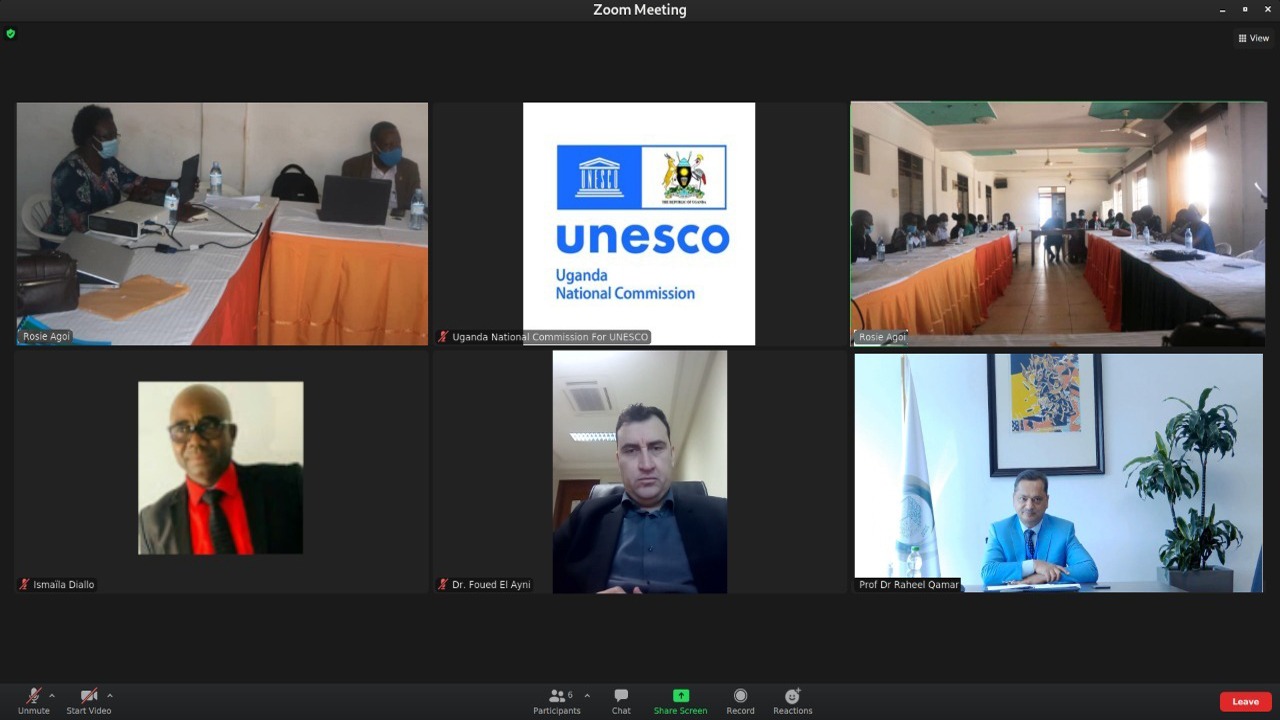 3 March 2022
As part of its program to improve hygiene, water and sanitation services in rural schools in the Islamic world, the Science and Technology Sector at the Islamic World Educational, Scientific and Cultural Organization (ICESCO), in cooperation with the Ugandan National Commission for UNESCO and ICESCO, held a training workshop on raising awareness of best practices related to hygiene, water and sanitation for the benefit of a number of teachers in ten schools in the Ugandan city of Kampala.
During the workshop, held on Thursday, March 3, 2022, the participants were trained on ways and mechanisms to preserve students' health, raise their awareness of hygiene behaviors and enhance their abilities to manage water resources and sanitation services. The training workshop also focused on developing the use of innovative technologies and solutions suitable for remote areas and ensuring the sustainability of facilities and services.
Dr. Raheel Qamar, Director of ICESCO's Science and Technology Sector, and Dr. Fouad El-Ayni, and Ismaila Diallo, Experts at the sector, participated in the opening of the workshop, via videoconference while Ms. Rosie Agoi, Secretary-General of the Ugandan National Commission for UNESCO and ICESCO, and a number of specialists in the fields of environment, education and natural resource management participated in the training workshop face-to-face in Kampala.