ICESCO Director-General Receives Gabonese Minister of Higher Education and Scientific Research in Rabat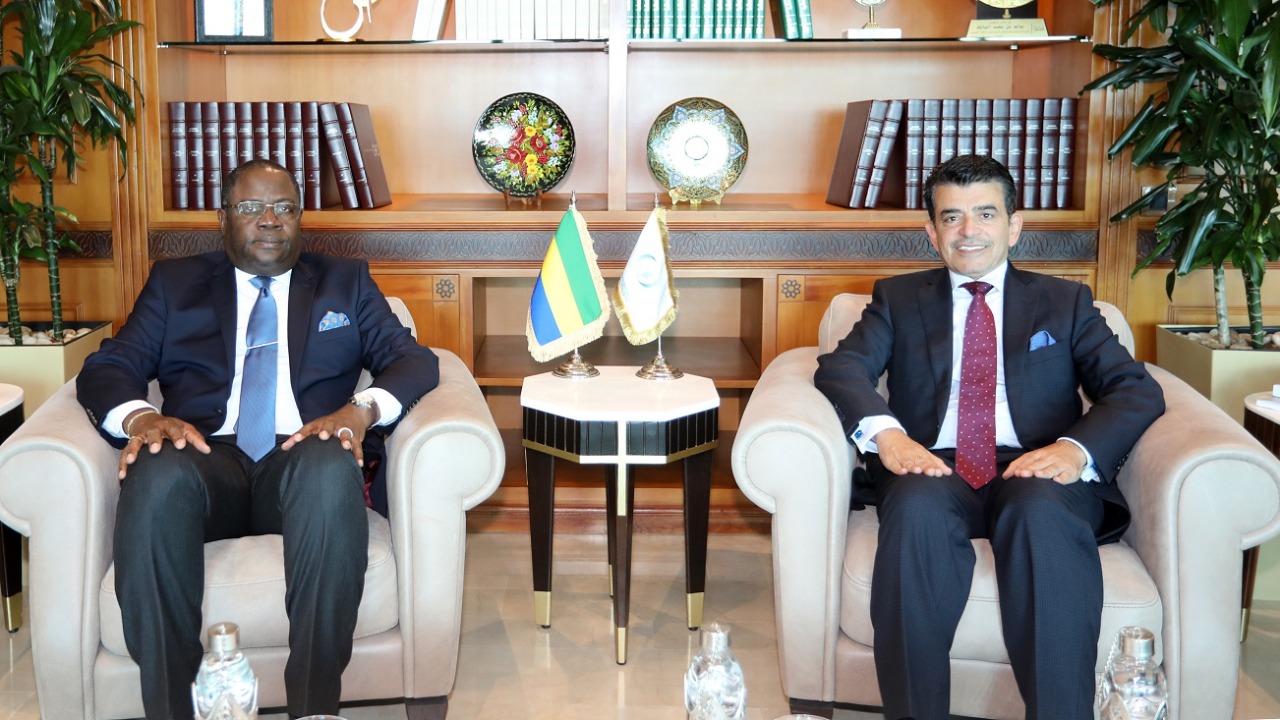 26 February 2022
Dr. Salim M. AlMalik, Director-General (DG) of the Islamic World Educational, Scientific and Cultural Organization (ICESCO), received Dr. Patrick Mouguiama-Daouda, Minister of Higher Education, Scientific Research, Technology Transfer and National Education, President of the Gabonese National Commission for Education, Science and Culture, to explore cooperation developments between ICESCO and Gabon in the fields of Education, science and culture.
During the meeting, held on Friday, February 25, 2022, at ICESCO Headquarters in Rabat, the two parties renewed their eagerness to strengthen relations between the Organization and Gabon, through the Gabonese National Commission for Education, Science and Culture. This distinguished cooperation witnessed great development and a new starting point after the official visit of Dr. AlMlik to Gabon in October 2021 and the talks he held with senior officials there, as well as the meeting with His Excellency Ali Bongo, President of the Gabonese Republic, at the presidential palace in the capital, Libreville.
ICESCO DG reiterated his gratitude to the Gabonese leadership and government for their hospitality during his visit, pointing out that ICESCO organized several training sessions and workshops in Gabon by relying on the Organization's experts from the Culture and Communication Sector and the Center for Arabic for Non-Arabic Speakers.
Dr. Daouda reaffirmed the Gabonese President's personal interest in cooperation with ICESCO, commending the Organization's achievements and its strategic orientations, which were reviewed during ICESCO's Executive Council and General Conference in the Arab Republic of Egypt in December.
The meeting touched upon areas of common interest between ICESCO and Gabon, mainly education, women and youth capacity building, heritage inscription and introducing Gabonese culture, through organizing a cultural week within the framework of celebrating Culture Capitals in the Islamic world.
At the outset of the meeting, the two parties agreed to hold periodic meetings between experts from ICESCO's various sectors and departments and the concerned Gabonese authorities, with the National Commission coordination, to identify Gabon's priorities, design appropriate programs and activities and develop their implementation plans.