ICESCO Director-General Receives President of Mauritanian Press and Broadcasting High Authority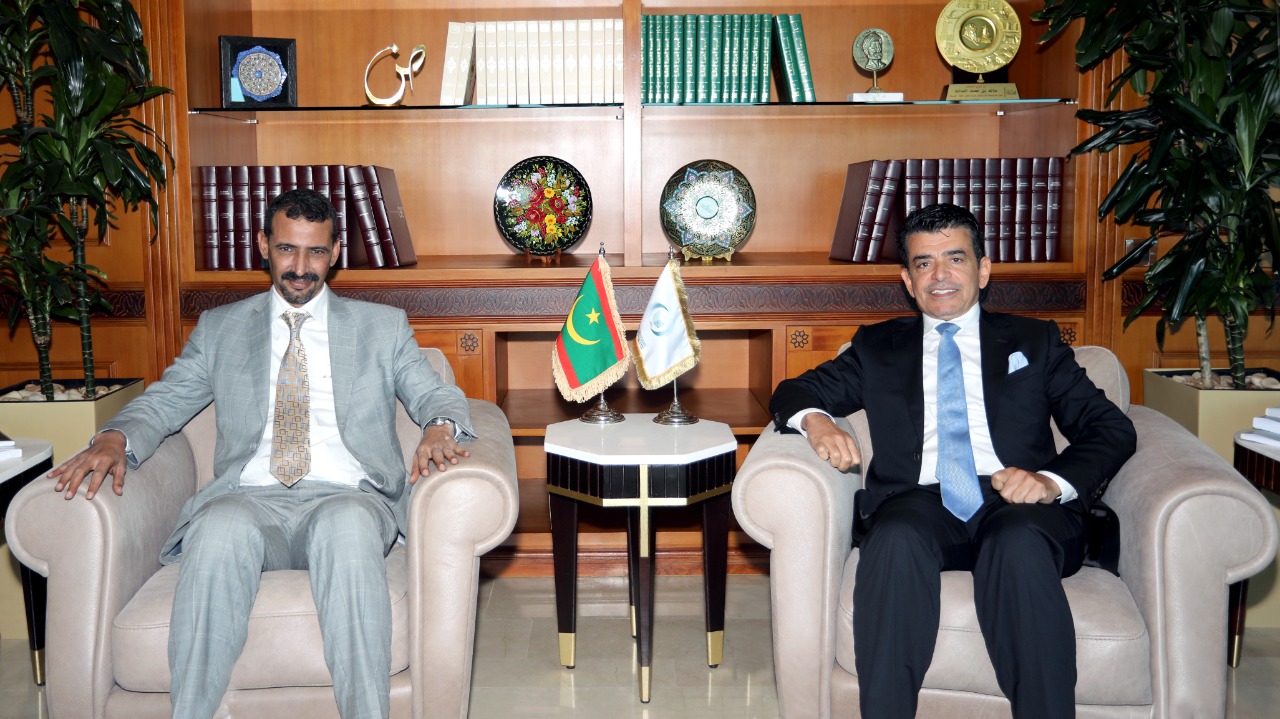 24 February 2022
Dr. Salim M. AlMalik, Director-General (DG) of the Islamic World Educational, Scientific and Cultural Organization (ICESCO), met Dr. Houcein Ould Meddou, President of the Press and Broadcasting High Authority (HAPA) of the Islamic Republic of Mauritania, and his accompanying delegation, to foster cooperation between ICESCO and the Authority.
During the meeting, held on Wednesday, February 23, 2022, Dr. AlMalik reaffirmed that ICESCO's new vision and action strategy seeks to build youth capacities, train them on leadership for peace and security, and provide them with the knowledge to preserve their identity, criticize and encounter extremism and hate speech through its publications, mainly the first volume of the Encyclopedia on Deconstructing the Discourse of Extremism, published on July 2021, within the framework of the partnership agreement between ICESCO and the Mohammadia League of Scholars in the Kingdom of Morocco.
ICESCO DG reviewed the Organization's key programs and activities in its areas of competence, namely education, science and culture, and its newly adopted Strategic Orientations for 2025, such as consolidating the values of coexistence and peace, contributing to the development of scientific research and calling on Member States to invest in space sciences and take advantage of AI applications.
For his part, HAPA President reiterated his keenness to develop cooperation with ICESCO, which plays a major role in promoting Islamic joint action in the fields of education, science, culture and communication, noting that the Islamic world needs to unify efforts to face international media platforms and find common mechanisms to address the contents published on these platforms and preserve the Islamic cultural identity.
The meeting brought together Dr. Abdelilah Benarafa, Deputy DG, Mr. Samy El Kamhawy, Director of the Department of Information and Institutional Communication, and Dr. Nami Salihi, Expert at ICESCO Culture and Communication Sector. HAPA's delegation consisted of Mr. Sid'Ahmed Ould Dechagh, Secretary-General, and Mr. Sidi Mohamed El-Sheikh El-Mahdi, Member of the Authority's Council.