ICESCO Director-General Receives Ambassador Of State Of Qatar In Rabat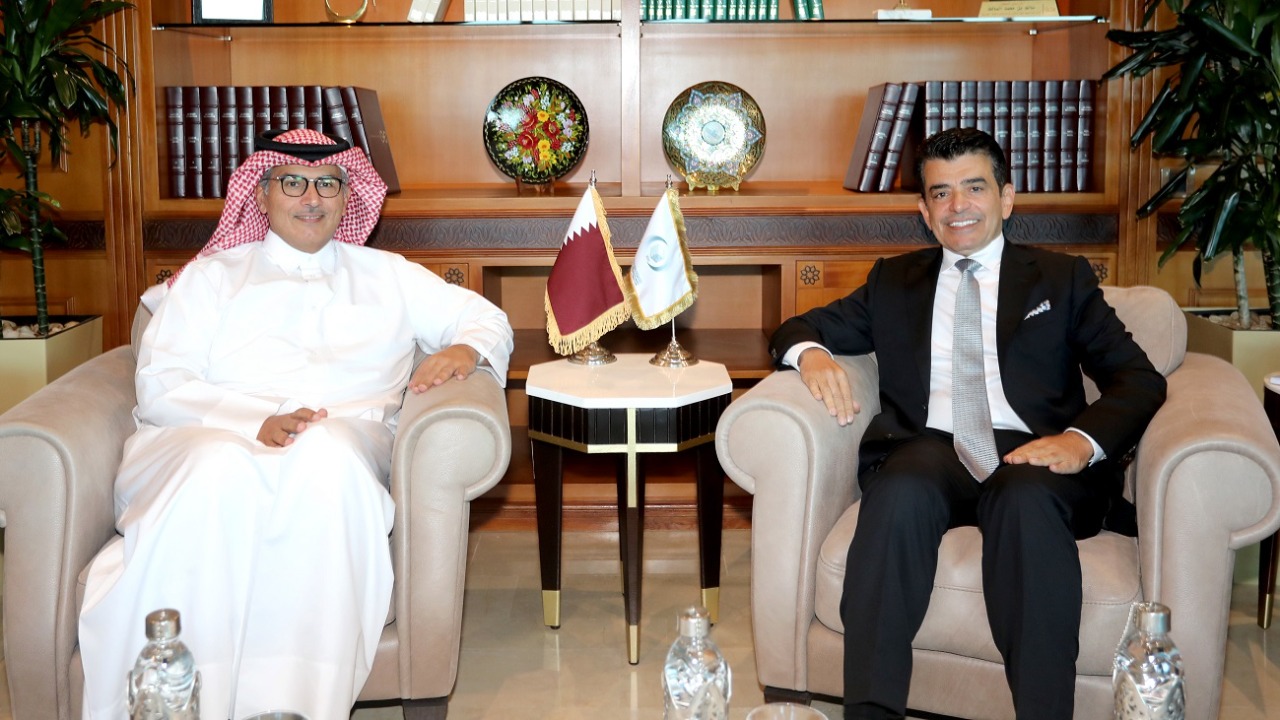 22 February 2022
Dr. Salim M. AlMalik, Director-General of the Islamic World Educational, Scientific and Cultural Organization (ICESCO), received Sheikh Abdullah bin Thamer bin Mohammed bin Thani Al Thani, Qatar's Ambassador to the Kingdom of Morocco, and together they explored ways to strengthen the distinguished cooperation between the Organization and the State of Qatar.
Dr. AlMalik began the meeting, held on Tuesday, February 22, 2022, at ICESCO Headquarters in Rabat, by congratulating the Qatari Ambassador on his appointment as Ambassador to the Kingdom of Morocco, wishing him every success and emphasizing ICESCO's keenness to further the existing cooperation and partnership with several institutions and authorities in the State of Qatar, in concert with the Qatari National Commission for Education, Culture and Science.
ICESCO DG reviewed the main thrusts of the Organization's new vision and action strategy that rest upon communication and consultation with the Member States in designing programmes and activities that are implemented in cooperation between ICESCO and the competent authorities in each country. He also noted the Organization's openness to non-Member States as well as international organizations and bodies that is underpinned by the endeavor to serve the Islamic world countries and Muslim communities around the world.
Dr. AlMalik explained that ICESCO attaches great importance to building the capacities of young people and women and anchoring the values of coexistence, peace and dialogue among civilizations.
"ICESCO is committed to contributing to the development of scientific research in the Member States, encouraging them to invest in space sciences and harnessing the power of artificial intelligence to advance the fields of education, science and culture," added ICESCO DG.
During the meeting, the two parties discussed cooperation between ICESCO and the State of Qatar in various fields and the success of the celebration of Doha as the Culture Capital in the Islamic World for 2021.
For his part, the Qatari Ambassador commended his country's cooperation with ICESCO, stressing Qatar's keenness to strengthen partnership in the Organization's areas of competence.