ICESCO Director-General receives Pakistani Ambassador in Rabat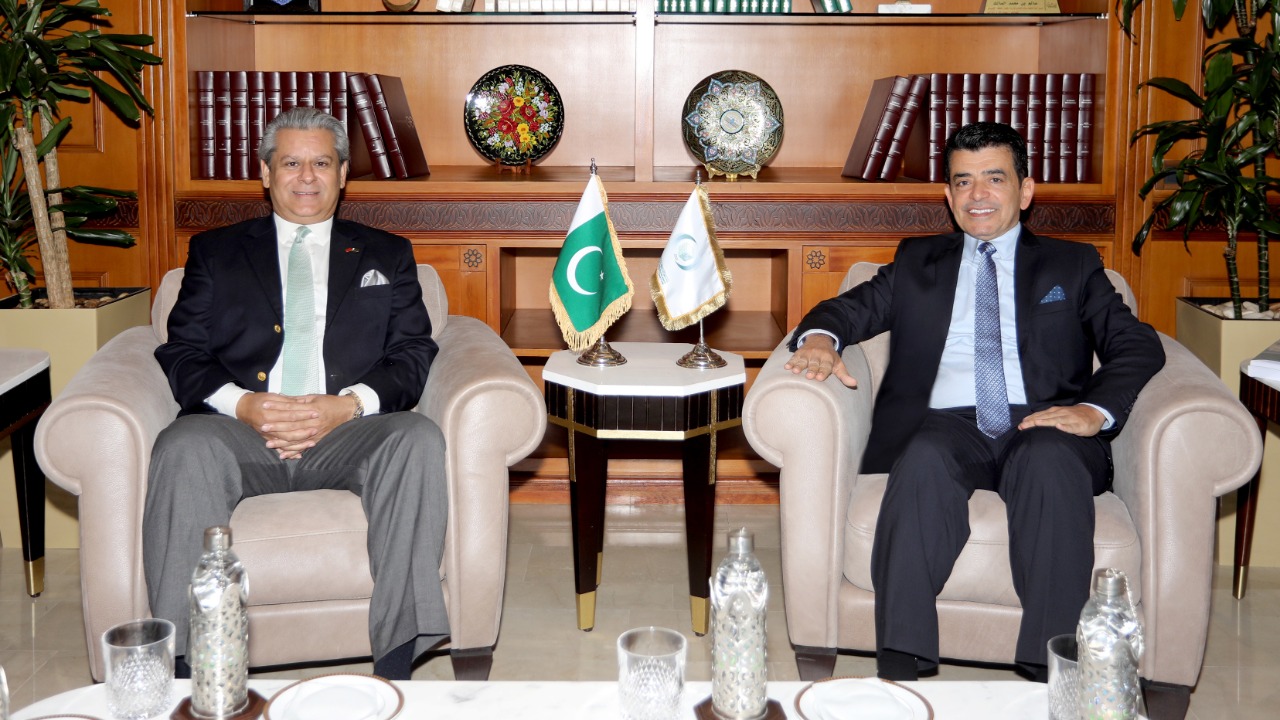 11 February 2022
Dr. Salim M. Al-Malik, Director-General of the Islamic World Educational, Scientific and Cultural Organization (ICESCO), received Mr. Hamid Asghar Khan, Ambassador of the Islamic Republic of Pakistan to the Kingdom of Morocco, to discuss the development of cooperation and the remarkable partnership between ICESCO and Pakistan in the Organization's fields of action.
During the meeting, held on Friday, 11 February 2022, at ICESCO's headquarters, in Rabat, Dr. AlMalik stressed the Organization's willingness to enhance communication with the competent authorities of its Member States in order to build fruitful cooperation through practical programmes and activities with positive and measurable outcomes based on the priorities and needs of each Member State.
The meeting reviewed the major future programmes and activities scheduled in cooperation between ICESCO and Pakistan. The two parties also discussed several cooperation proposals in education, science and culture, as well as training and capacity building for youth and women in the fields of technology, innovation and arts.
For his part, the Pakistani Ambassador commended the leading role of ICESCO, praising the cooperation and partnership relations between the two parties. He also stressed the willingness of the Islamic Republic of Pakistan to cooperate with ICESCO in many fields and the Embassy's willingness to cooperate with the Kingdom of Morocco within the framework of the proclamation of Rabat as the Culture Capital in the Islamic World for 2022.