ICESCO and Sudan Discuss Prospects for Cooperation in Education, Science and Culture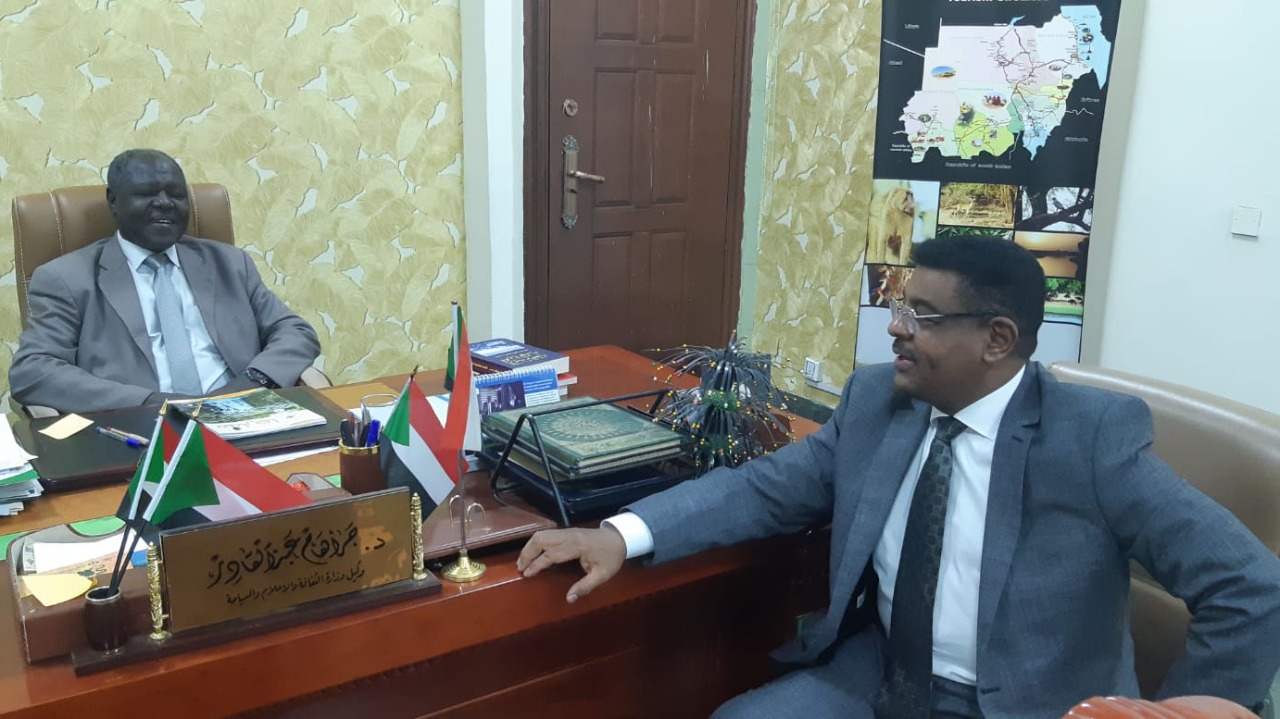 8 February 2022
In a bid to promote and develop cooperation between the Islamic World Educational, Scientific and Cultural Organization (ICESCO) and Sudan in the Organization's fields of action, Ambassador Khaled Fathalrahman, Director of the Center for Civilization Dialogue at ICESCO, held two separate meetings with Dr. Graham Abdel Qader, Sudanese Minister of Culture and Information, and Ms. Wafaa Sayed Ahmed Nour-Eddine, Secretary-General of the Sudanese National Commission for Education, Science and Culture, respectively.
During the first meeting that took place on Monday, February 7, 2022, at the headquarters of the Sudanese Ministry of Culture and Information, in Khartoum, Ambassador Fathalrahman conveyed to Dr. Abdel Qader the greetings and congratulations of Dr. Salim M. Al-Malik, ICESCO Director-General, on assuming the position of Minister of Culture and Information of the Republic of the Sudan.
The meeting explored the areas of cultural cooperation between ICESCO and the Sudan, most notably the Sennar Office for Tangible and Intangible Heritage and the importance of inscribing the Sudanese historical sites and cultural elements on the Islamic World Heritage List of ICESCO.
At the close of the meeting, the two parties agreed to sustain coordination to develop cooperation within the framework of the Organization's new vision and action strategy, which found the implementation of its programs and activities on the priorities and needs of each Member State.
The second meeting considered ways to promote coordination mechanisms between ICESCO and the Sudanese National Commission for Education, Science and Culture to develop cooperation between the Organization and the Sudanese parties concerned with ICESCO's fields of action and implement programs and activities likely to yield positive, tangible and measurable results.
At the close of the meeting, the Sudanese National Commission honored the representative of ICESCO, in appreciation of the Organization's efforts and remarkable roles in promoting the fields of education, science and culture in its Member States.