ICESCO Organizes a Training Session in the Sudan on Writing Local African Languages in the Arabic Script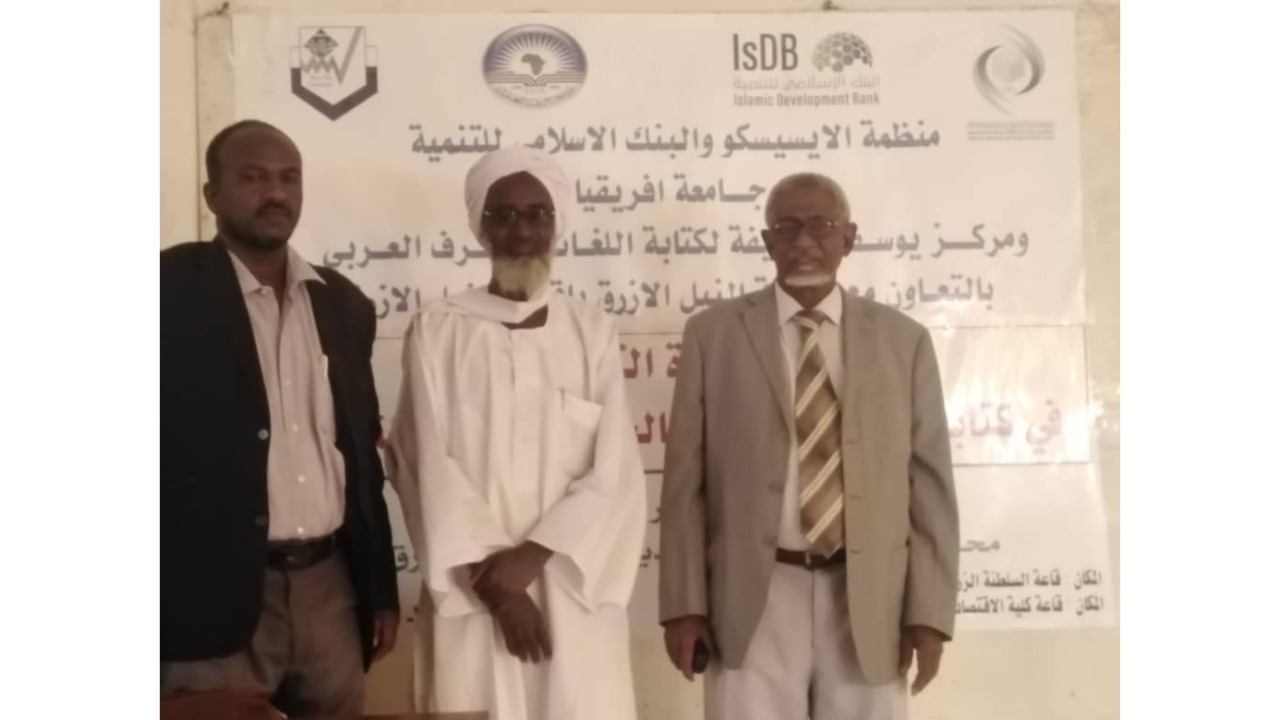 3 February 2022
The national training session on writing local African languages in the standardized Arabic script kicked off, on Wednesday, February 2, 2022. The training is held by ICESCO Center of Arabic for Non- Arab Speakers, in cooperation with the Islamic Development Bank (IsDB) and Youssef Al-Khalifa Center for Writing Languages in Arabic Script at the International University of Africa, in Sudan, at the headquarters of Blue Nile University.
The three-week training session aims to develop the participants' skills and capacities in the field of computational linguistics by taking advantage of language computing developments, identifying educational strategies and the procedural and technical steps for writing and programming local oral languages in the Arabic script, and presenting the research projects in local languages written in the Arabic script on different topics.
This training session is part of the cooperation agreement between ICESCO, IsDB and the International University of Africa, within ICESCO's Action Plan for 2022. It also comes in response to the priorities and needs of Member States in writing and saving the local languages of Muslim communities in Africa from extinction.
The event further promotes the Organization's efforts and new vision to develop and update the strategies for teaching Arabic to non-Arabic speakers in line with the pedagogical approaches that suit the local learning environment.
Over forty learners from different groups of civil society will benefit from this training, including staff and faculty members of Blue Nile University, public education teachers and media professionals, in addition to a group of people interested in African languages.
The training is supervised by Dr. Saber Abdullah Muhammad, Head of the Training Department at the International University of Africa, and Dr. Al-Sadiq Muhammad Adam, from Blue Nile University, as well as two local experts specializing in the field of education, linguistics and media.