ICESCO and UNFPA Explore Means to Enhance Cooperation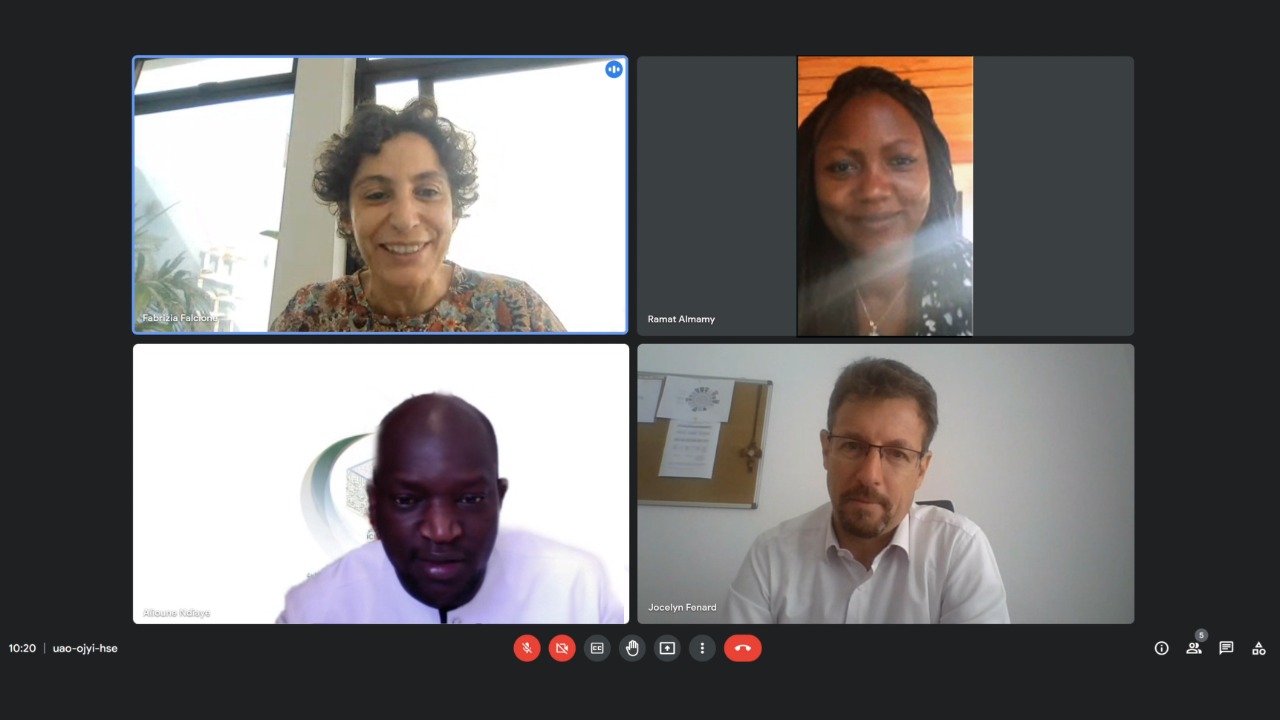 18 January 2022
The Human and Social Sciences Sector of the Islamic World Educational, Scientific and Cultural Organization (ICESCO) held a meeting with the UN Population Fund West and Central Africa Regional Office (UNFPA WCARO). The two parties discussed means to enhance cooperation in the areas of social development, women capacity-building and training youth on leadership for peace.
During the meeting, held on Tuesday, January 18, 2022, via videoconference, Ms. Ramata Almamy Mbaye, Director of the Sector, reviewed various programs and activities implemented by the Sector in the areas of peace and security, as well as women and youth empowerment. She also reviewed programs that addressed the negative impact of the COVID-19 pandemic and countered violence against women, stressing the great interest that ICESCO attaches to social cohesion and stability in the Sahel region and the Lake Chad Basin.
For her part, Ms. Fabrizia Falcioni, Deputy Director of UNFPA WCARO, expressed her happiness at strengthening the Fund's cooperation with ICESCO, emphasizing UNFPA's keenness to join efforts in common areas of work.
At the close of the meeting, the two parties agreed on enhancing future cooperation and holding meetings to coordinate the substantive and procedural aspects of implementation.
The meeting was attended by Mr. Alioune Ndiaye, Program Director at ICESCO's Human and Social Sciences Sector, and Mr. Jocelyn Fenard, Partnership Adviser at UNFPA.