ICESCO and ICO Reaffirm Cooperation in Valorizing Desert Cultural Heritage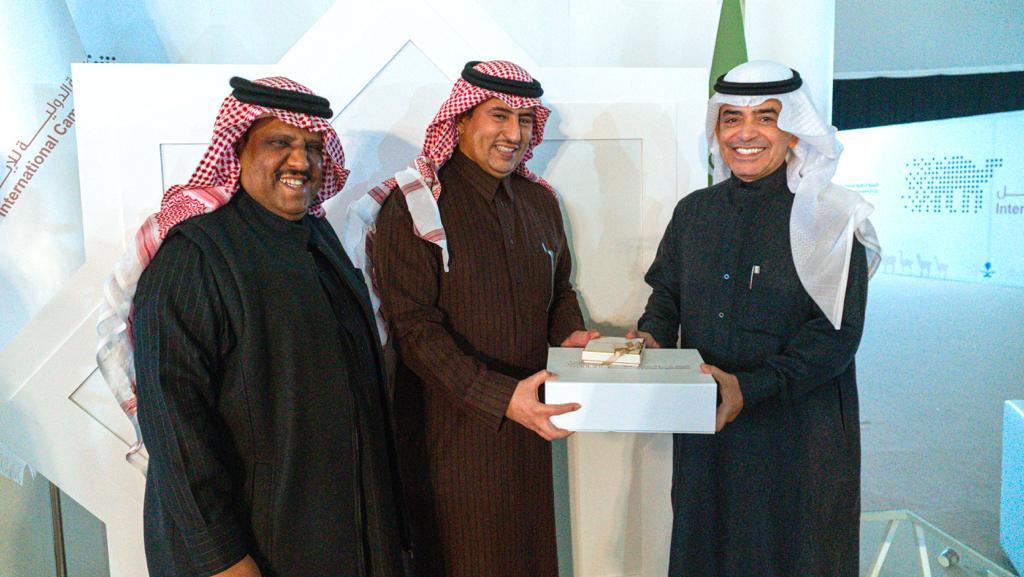 1 January 2022
Dr. Salim AlMalik, Director-General of the Islamic World Educational, Scientific and Cultural Organization (ICESCO), met with HH Prince Sultan bin Saud bin Mohammed, Vice President of the International Camel Organization (ICO), to explore major cooperation programs to achieve the objectives of the signed partnership agreement between the two Organizations. They also discussed the key proposed programs and activities for future cooperation between ICESCO and ICO, mainly King Abdulaziz International Camel Festival and the cultural heritage pertaining to the desert.
The meeting was held in the Saudi capital, Riyadh, as part of partnership and cooperation between ICESCO and the ICO with the presence of Dr. Mubarak Al-Suwailem, ICO Secretary-General, and several officials from the Organization, Mr. Humaid Ali Al Zara'e, Director-General of the Royal Camels Corps in the Sultanate of Oman, as well as Dr. Said Bah, Advisor to ICESCO Director-General for Partnerships and International Cooperation.
The meeting touched upon the inscription of both King Abdulaziz International Camel Festival in Riyadh on ICESCO's Lists of Intangible Heritage in the Islamic World and the heritage relating to camels and desert culture, through preparing files and submitting them to the Heritage Committee in the Islamic World, to valorize this cultural heritage and promote industries traditionally related to camels.
The meeting also discussed the establishment of scientific and research chairs specialized in camel issues, from scientific, historical, environmental and economic perspectives, as well as the preparation of a comprehensive encyclopedia on camels and cooperation to hold the International Camel Conference in 2024.
After the meeting, Dr. AlMalik participated in a TV show entitled "Majlis al-Sayahi," where he commended ICO success, highlighting the importance of strengthening cooperation between ICESCO, ICO, and camel clubs in holding scientific seminars to introduce the cultural, social and economic activities related to camels and to invest in modern technology to protect camel breeds.