Tomorrow: ICESCO to hold its International Conference on "Women and the Arabic Language: Reality and Prospects"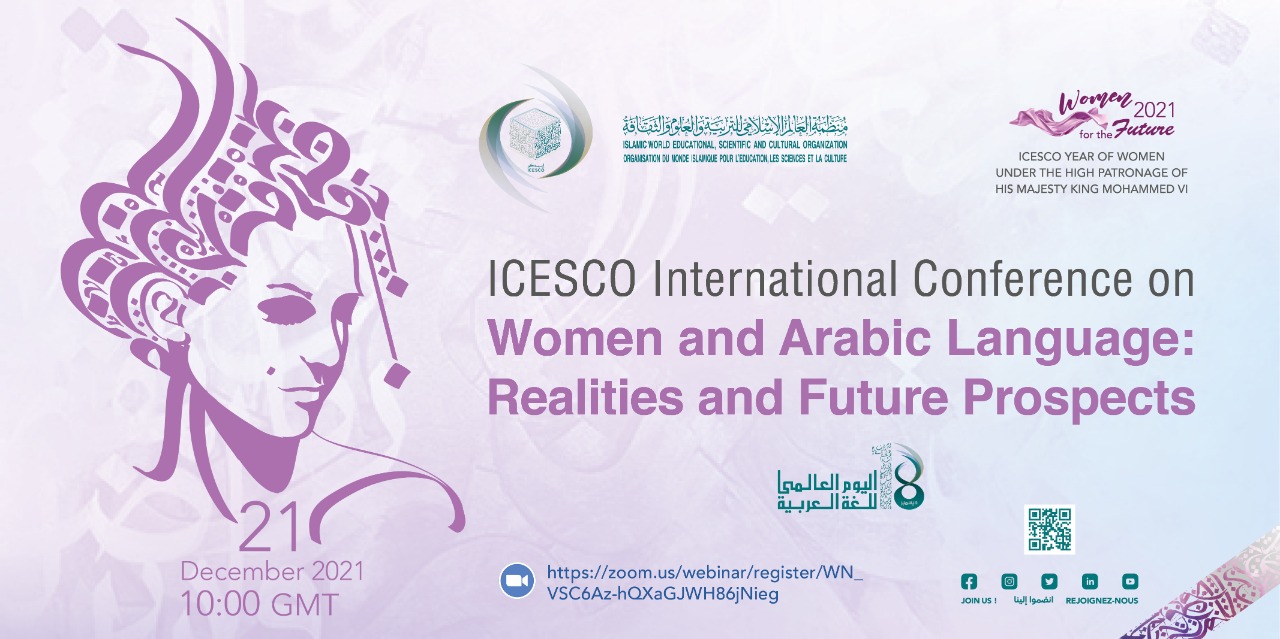 20 December 2021
In observance of the World Arabic Language Day for 2021, the Islamic World Educational, Scientific and Cultural Organization (ICESCO) will hold tomorrow, Tuesday, December 21, 2021, the International Conference on "Women and the Arabic Language: Reality and Prospects", with the participation of high-caliber personalities. The ICESCO Center of Arabic for Non-Arabic Speakers is organizing the Conference as part of the celebration program of the ICESCO Year of Women 2021, which was granted the high patronage of His Majesty King Mohamed VI of Morocco.
The Conference, which will be held via videoconference, starting at 10 AM UTC, aims to draw on outstanding women experiences in the field of developing Arabic, discuss women's major efforts to promote the status of this language and highlight women's literary works. The Conference also aims to shed light on the beauty and aesthetic aspects of Arabic, draft anticipatory visions to foster the reality of Arabic, and promote women's status in the field of teaching Arabic for non-Arabic speakers.
The Conference Agenda includes the opening session featuring addresses by guests of honor, followed by three working sessions marked by the participation of prominent women figures from the Islamic world and beyond. The three working sessions will discuss the following topics: women's contributions to promoting the status of Arabic, women's leadership in linguistic capacity building, and women's future roles in promoting Arabic.
The Conference proceedings will be broadcast on ICESCO's official Facebook page, via the following link: https://www.facebook.com/ICESCO.En/live