On World Arabic Language Day: ICESCO Calls for Accelerating Integration of Arabic into Digital Revolution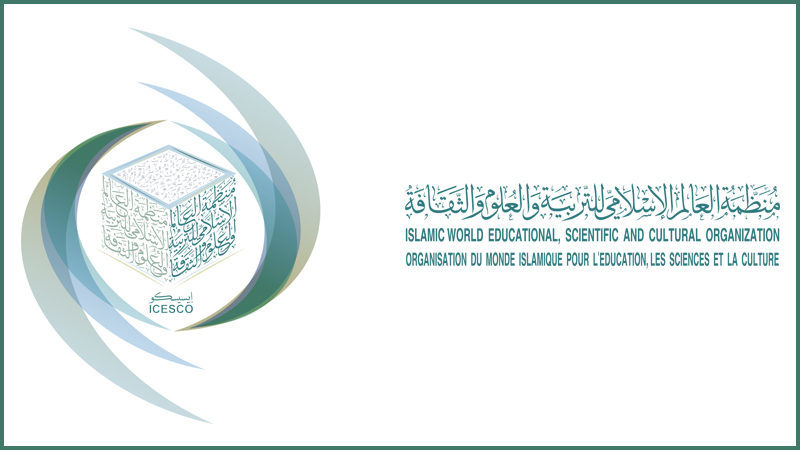 18 December 2021
To give due recognition to the Arabic language's prominence and centrality in building civilizations, emphasize its lofty and noble message in calling for the preservation of the Islamic and Arab heritage, and show pride in its lead role in promoting diversity, mutual understanding and dialogue, the Islamic World Educational, Scientific and Cultural Organization (ICESCO) celebrates the World Arabic Language Day on December 18 of every year.
The celebration of the World Arabic Language Day aims to highlight the intellectual and scientific contribution of Arabic and its luminaries throughout the ages. It also endeavors to lay out clear visions of the future to shape the development of Arabic and determine its objectives to localize knowledge and technology, keep pace with scientific and technical breakthroughs, and promote the use of Arabic in all fields.
On this occasion, ICESCO renews its call upon those involved in spreading and disseminating Arabic education, including think-tanks, research centers, academic institutions, specialized organizations, public and private educational bodies and researchers, to accelerate the integration of Arabic into the digital revolution, and encourage initiatives and efforts geared towards improving its learning environment. Joint action is needed to further develop Arabic on par with innovations, promote broader use of Arabic online, and enhance its contribution to educational, scientific, cultural and economic digital production.
ICESCO calls upon its Member States to adopt modern scientific methods in advancing Arabic and meeting the challenges it faces on several levels, to establish its presence and expand its contribution to all fields.
In celebration of the World Arabic Language Day for this year, ICESCO will hold an international conference entitled: "Women and the Arabic Language: Reality and Future Prospects" on Tuesday, December 21, 2021, that will bring together eminent personalities to cast light on women's major contributions to the advancement and promotion of Arabic.